2024 Peugeot E-3008: Mid-size electric SUV confirmed for Australia
Peugeot confirms the E-3008 'Fastback' electric SUV is on the way down
---
Peugeot has unveiled its new fastback E-3008 electric SUV with a range of up to 700 km, an all-wheel drive system and a power of 240 kW – and confirmed that it is coming to Australia.
Globally revealed this week, the E-3008 is a new C-segment SUV built on the Stellantis STLA electric platform and part of Peugeot's global plan to sell only electric cars by 2025.
The E-3008's short overhangs, long wheelbase and tapered 'rear roof' shape allow for an aerodynamic drag coefficient of 0.28Cd, while 19- or 20-inch wheels complete the look depending on the grade chosen.
In addition to the plug-in hybrid and plug-in hybrid models, Peugeot will offer three electric powertrain options for the E-3008, divided into single- and dual-motor variants.
Two single-engine, front-engine E-3008s will be available in either 157kW standard range or 170kW long-range variants, with a 240kW twin engine providing all-wheel drive. Peugeot is yet to announce 0-100km/h acceleration figures.
The claimed WLTP range for the E-3008 ranges from 525km in the 73kWh entry-level variant, to 525km in the all-wheel drive model with the same battery. And up to 700 kilometers with 170 kW, long-range power, thanks to a large 98 kWh nickel-manganese-cobalt (NMC) battery.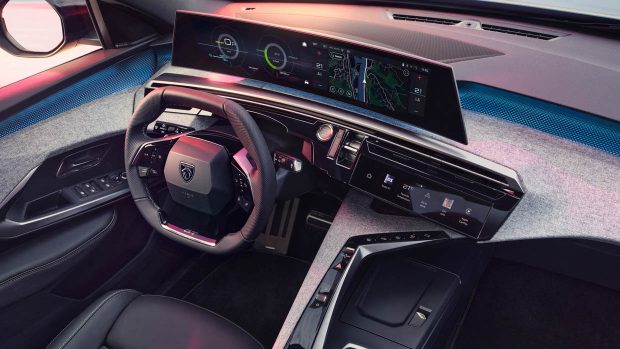 For recharging, the E-3008 can accept a maximum of 11 kW of AC power as standard, with 22 kW being optional overseas. Maximum DC fast charging capacity is 160 kW, allowing the battery to be charged from 20 to 80 percent in 30 minutes or less – including the 98 kWh pack.
No details have been released yet about the hybrid and plug-in models.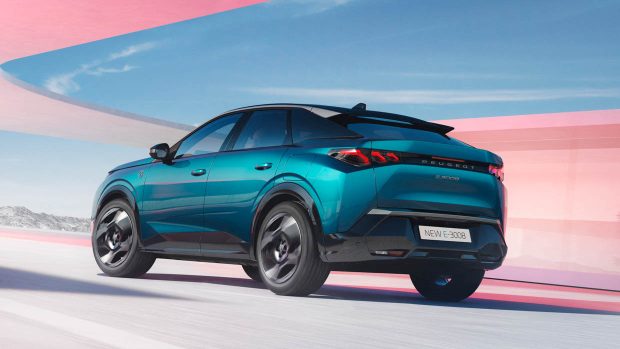 Inside, the top-spec GT's dashboard is dominated by a massive 21-inch panoramic touchscreen displaying both the instruments and infotainment; While an additional, smaller touchscreen handles the HVAC controls.
Peugeot said sustainable materials are being used throughout the car, with up to 500kg of "green materials" used in the E-3008. The boot space is 520 litres, or 71 liters less than its 3008 predecessor.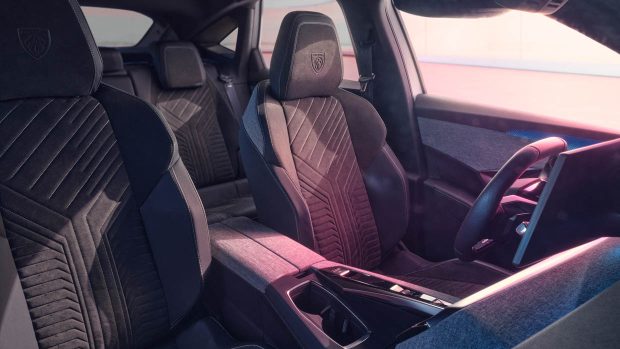 Peugeot Australia said local prices and specifications will be announced closer to the on-sale date. Arriving late next year, the E-3008 will join the E-Partner electric van, the E-2008 electric SUV, and the E-208 hatch, as Peugeot continues to shift its local lineup to exclusively battery-electric vehicles (BEVs).
The E-3008 will compete with electric rivals such as the BMW iX1, Genesis GV60, Mercedes-Benz EQA and Volvo XC40 Recharge.