Albany unveils high-speed EV charging station downtown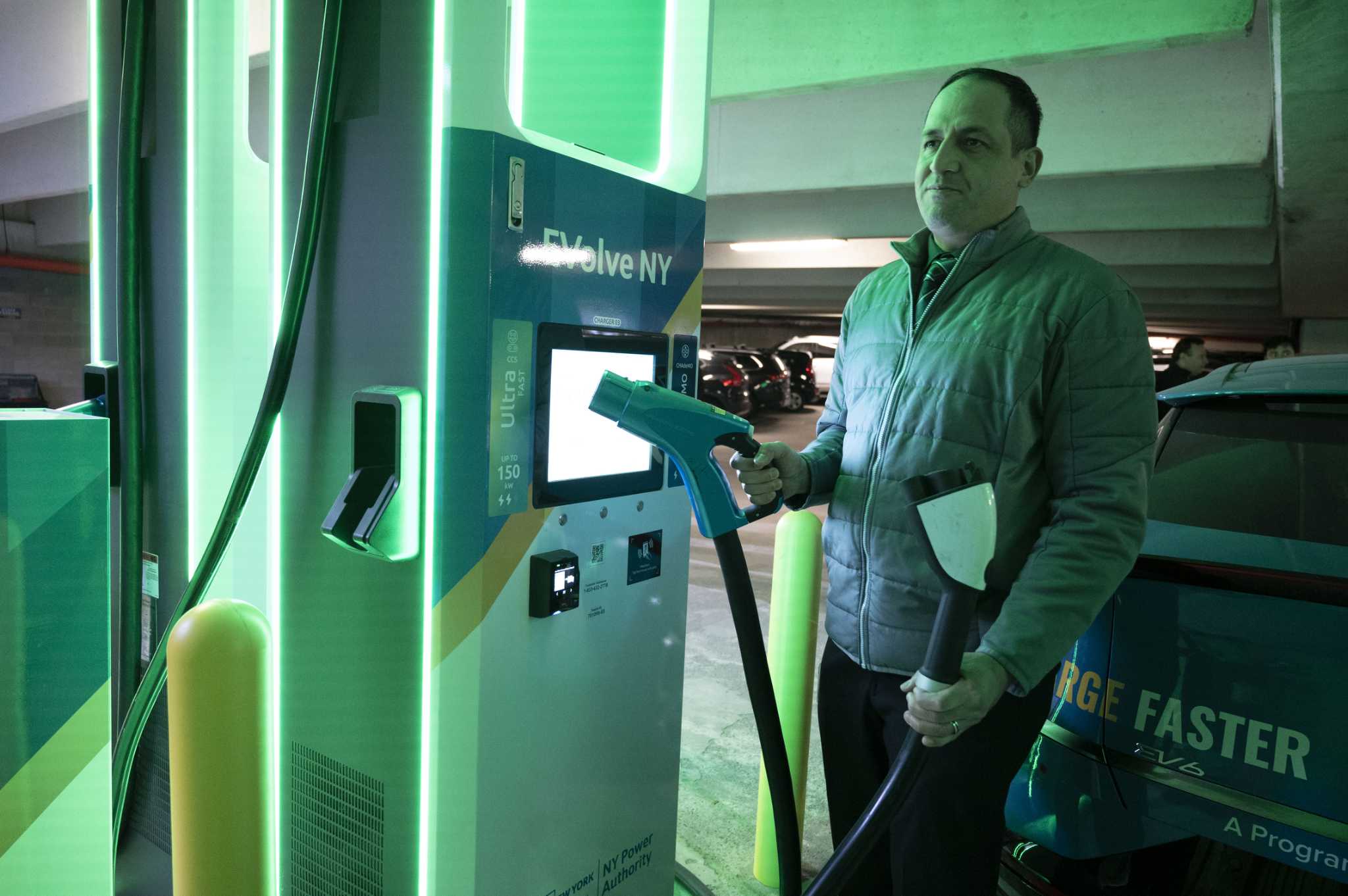 ALBANY – Albany electric vehicle drivers, as well as pedestrians, now have a high-speed charging station downtown.
Officials from the New York Power Authority and National Grid, as well as Mayor Cathy Sheehan, County Executive Dan McCoy and electric vehicle enthusiasts and advocates gathered Wednesday in the basement of the city's Quackenbush parking garage on Orange Street to show off the four new machines. Which can charge the car in less than half an hour.