Aurora opens self-driving truck stop in Houston to close I-45 station south of Dallas » Dallas Innovates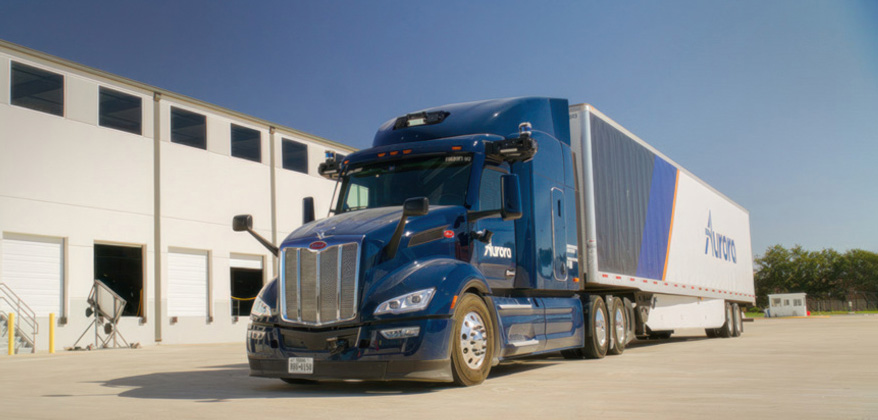 Aurora Innovation has opened the industry's first lane for self-driving trucks powered by commercially ready stations in both Dallas and Houston, the company announced.
Aurora, a Pittsburgh-based company that aims to begin moving completely unmanned trucks between Dallas and Houston by late 2024, said nearly half of all truck freight in Texas moves along I-45 between Dallas and Houston, making The trail was an ideal route for her journey. Commercial launch.
Similar to its first station in South Dallas, Aurora said its new station in Houston is designed to support and service self-driving trucks on a commercial scale.
"Opening a driverless truck lane surrounded by commercially ready stations is an industry first that unlocks our ability to launch our driverless truck product," Sterling Anderson, co-founder and chief product officer, said in a statement. "With the launch of this corridor, we have defined, refined and validated the framework to expand our network with the largest partner ecosystem in the self-driving trucking industry."
Aurora said it uses stations to house, maintain, prepare, inspect and deploy self-driving trucks between destinations. The company added that it has developed an "innovative" terminal scheme to implement a layout and a list of features that make its terminals commercially ready to launch driverless operations, maximizing the time self-driving trucks spend on the road transporting freight.
For example, on-site weigh stations support enhanced pre-trip inspections, which ensure Aurora trucks comply with regulatory standards while allowing them to bypass inspection sites on the road. This enhances safe operations and results in a more efficient journey with fewer stops, Aurora said.
The command center is ready to support self-driving trucks
Aurora said its terminal locations are chosen with its customers in mind.
Aurora's newly opened Houston station is located in a logistics hub near its pilot customers, including FedEx and others, making it easier to seamlessly integrate self-driving trucks into middle-mile operations.
Aurora said the ability to service and support self-driving trucks 24/7/365 is critical to launching a product that can handle dynamic demand. Aurora's stations operate day and night, supporting its trucks as they move more than 75 loads per week for pilot customers.
Aurora said its command center is being equipped to support business operations around the clock.
The Aurora Command Center includes a team of remote specialists who monitor and provide guidance to the active fleet of Aurora-powered trucks, and dispatchers who assign trucks, trailers and vehicle operators to tasks, the company said. The command center already supports commercial test transport operations and is ready to support driverless missions.
"Bringing our commercial-ready stations and services online a year ahead of the planned driverless commercial launch between Dallas and Houston enables us to focus next year on integrating our driver-ready trucks into our customers' operations," Anderson said.
In July, Aurora raised $820 million in public and private equity sales to help take its Dallas-Houston self-driving trucking operations to commercial launch.

Get the list.
Dallas innovates, every day.
Sign up to keep your eye on what's new and next in Dallas-Fort Worth, every day.