Can't afford the Ioniq 5? This Hyundai electric car also deserves attention
If you're in the market for a top-tier electric crossover SUV that's not from Tesla, you probably have your eye on the Hyundai Ioniq 5. However, not everyone has the budget to shell out $41,450 for the entry-level Ioniq. 5. There is a lot of hype surrounding this electric car, especially since it is one of the most highly awarded electric cars.
Now, what if you want something that's almost as good as the Ioniq 5, but in a less expensive and still attractive package? Well, you can be even stingier and get a much more affordable Chevrolet Bolt EUV crossover, or you can still dig through Hyundai's catalog and find a new Kona Electric. Redesigned for 2024, that's why the Kona Electric is worth considering.
RELATED: Why your new Volkswagen could be as Korean as it is German?
The Kona features an electric vehicle-focused design
Now, when the 2024 Hyundai Kona made its debut, there was a degree of shock and awe in its design. Although it carries familiar modern Hyundai design cues, the EV-focused design is unlike anything else in the small crossover SUV segment. This is no coincidence, because the Kona range as a whole has been designed around an electric vehicle aesthetic, which is why the internal combustion engine (ICE) models look so futuristic.
Aside from the sleek design and EV-centric design, the new 2024 Hyundai Kona Electric is also a much larger car than its predecessor. It's still not as big as the Tucson, but the increase in dimensions addresses a major problem that the older Kona had: space. Indeed, space is what you will notice inside the new Kona. Hyundai is proud to highlight that the new Kona has more interior space, so much so that it is now almost at the top of its class.
Not only is the interior more spacious. It also looks elegant from any angle you view it. Elegance starts with the instrument panel, which features two 12.3-inch high-resolution displays on higher models, one of which is the digital gauges while the other is the main infotainment screen. The software that operates these displays has a new look, emulating the simple, clean interface found in Genesis vehicles. The new software also added functionality, most notably over-the-air (OTA) updates. This new software is also what you'll see in cars like the new Sonata and the radically redesigned Santa Fe.
Aside from the praise for the software, the quality of the interior materials is also an important step forward. Okay, so the previous Kona's interior wasn't stellar to begin with, which means the standard of interior quality from the previous model wasn't as high. But now, there are a variety of interesting textures and materials that help make the Kona look even more special. Cabin space is also very high in terms of functionality. The Kona's interior draws inspiration from the Ioniq 5's lounge-like ambience, so the center console is low and features a 'floating' design that helps improve the interior's spaciousness – at least visually. The aforementioned center console also has removable panels and pieces like cup holders that can be hidden or deployed, or a drawer that once removed, the entire center console storage unit can house a small tripod.
If you want a sportier Kona, you can opt for the N Line, with its sporty exterior and red-dominated interior along with synthetic leather and suede upholstery. However, this alternative is only available for the 1.6-liter turbo gas model and not the Kona Electric. On the upside, the Kona Electric gets rid of the center tunnel in the rear seats, which increases space for rear seat passengers. This is an interesting move because it means Hyundai spent more on manufacturing in order to accommodate the two structural differences between the gas-powered Kona and the Kona Electric.
RELATED: The 2024 Hyundai Kona Electric is an improvement over its predecessor in every sense
Not the best specs, but just the right ones
While the Kona Electric is less expensive than the Ioniq 5, this car still has no shortage of capabilities. The Kona Electric only comes with one electric motor driving the front wheels, which is why it doesn't need the center tunnel that eats into the rear legroom. However, the power output of the electric motor will vary depending on the battery pack you choose.
If you opt for the base 48.6-kilowatt-hour battery, you'll be given 133 horsepower and 188 pound-feet of torque as well as a 197-mile range, making this variant of the Kona Electric unattractive. This is especially when you consider that the Chevrolet Bolt EUV, which is one of the most affordable electric vehicles in America, offers a greater 50-mile range for a base price of just over $27,000. Then again, while the Bolt EUV has a crossover design, it's a much smaller electric vehicle.
What we recommend instead is the Kona Electric with a larger 64.8-kilowatt-hour battery pack, which increases power output to 201 horsepower and has a range of up to 260 miles. This is an improvement over the outgoing model, but barely since the previous generation model had 258 miles on it. Where the Kona Electric improves significantly is with its 800-volt architecture. Although the DC output it can accept has not yet been revealed, the Kona Electric can charge from 10 to 80 percent in just 41 minutes. However, it's unclear if all battery sizes come with an 800V build, but we wouldn't be surprised if this is limited to the larger battery size only.
RELATED: The Most Reliable Electric Cars According to Consumer Reports
It faces intense competition
In the United States, the small electric SUV market is starting to get crowded. The Kona Electric has to do battle with its cousin, the Kia Niro EV. But despite being classified as a subcompact SUV, its price is also on par with larger compact electric crossovers like the upcoming Chevrolet Equinox EV. The Equinox EV, in particular, is something Hyundai has to worry about because it's larger than the two small Korean electric crossovers, but it could have a pricing advantage since it's eligible for the $7,500 tax credit provided by the Inflation Reduction Act.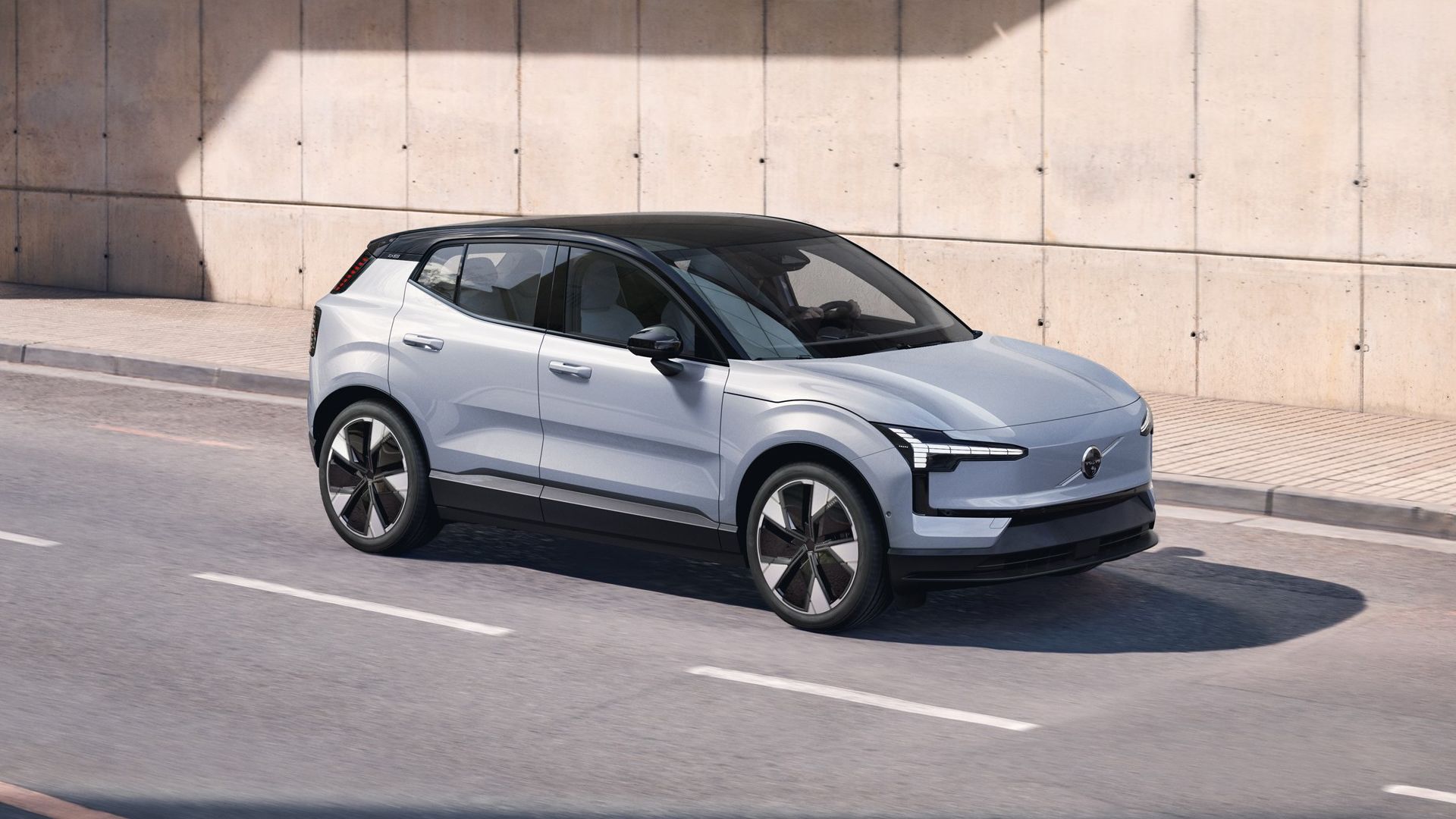 However, there is one interesting competitor to the Kona Electric, and it comes from an unlikely brand and segment – ​​Volvo. The Volvo EX30 is a premium electric crossover, but it's also Volvo's least expensive car yet. In fact, it's priced very similar to the Kona Electric. So, here's a handy chart comparing the Kona Electric to the more affordable EX30 as well as the Niro EV.
| | | | | |
| --- | --- | --- | --- | --- |
| | Kona Electric | Nero EV | Equinox EV | Volvo EX30 |
| payment system | Single-motor electric front-wheel drive | Single-motor electric front-wheel drive | Single-motor electric front-wheel drive, dual-motor all-wheel drive | Single electric motor for rear wheel drive, dual motor for all wheel drive |
| Horse power | 133 – 201 hp | 201 hp | 210 – 290 hp | 268 – 422 hp |
| Torque | 188 lbs.ft | 188 lbs.ft | 242 – 346 lbs.ft | 253 – 400 lbs.ft |
| Battery sizes (total) | 48.6 – 64.8 kWh | 64.8 kWh | To be determined later | 64 kWh |
| ranges | 197 – 260 miles (Hyundai estimates) | 253 miles | 250 – 300 miles (GM estimate) | 265 – 275 miles (Volvo estimate |
| Size class | secondary | secondary | Built-in | Secondary installment |
| MSRP base | TBA ($35,000 estimate) | $39,550 | $30,000 | $34,950 |
RELATED: How Hyundai and Kia are set to be an electric force to be reckoned with
Is the 2024 Kona Electric car worth attention?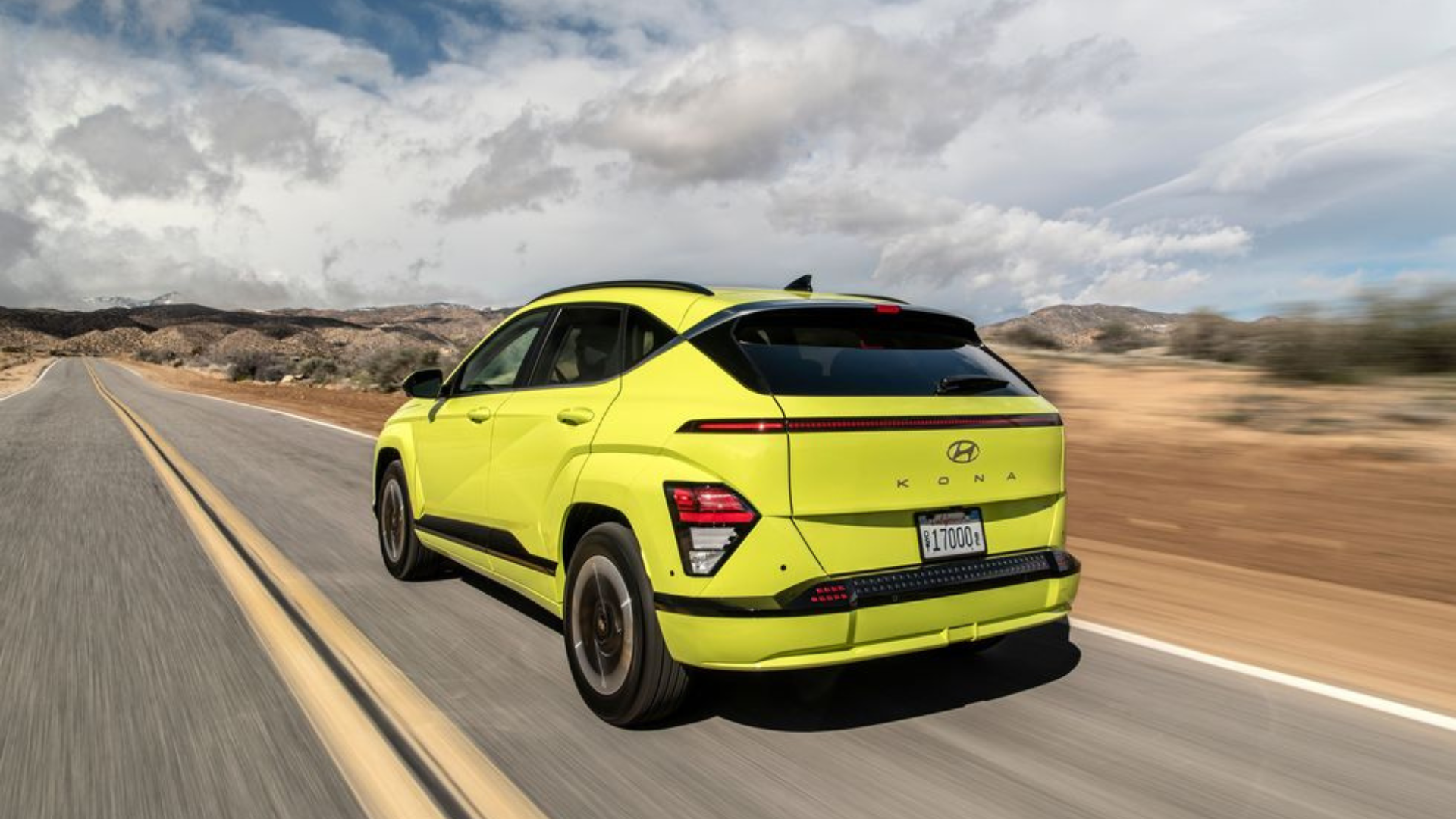 Now, the sub-$40,000 question is, is the 2024 Hyundai Kona Electric worth considering? If what you're aiming for is just an electric car from Hyundai, the Kona Electric is a great, affordable alternative to the Ioniq 5, but the Kona Electric's life in the market won't be easy because it can't take advantage of the $7,500 federal tax credit. Therefore, larger, more capable competitors can eat into your market share. Additionally, the radically premium Volvo EX30 is priced at sub-$40k levels, and owning a Volvo EV rather than a car from a full-volume brand will likely be more attractive to some.