Cheapest all-wheel drive SUVs for sale today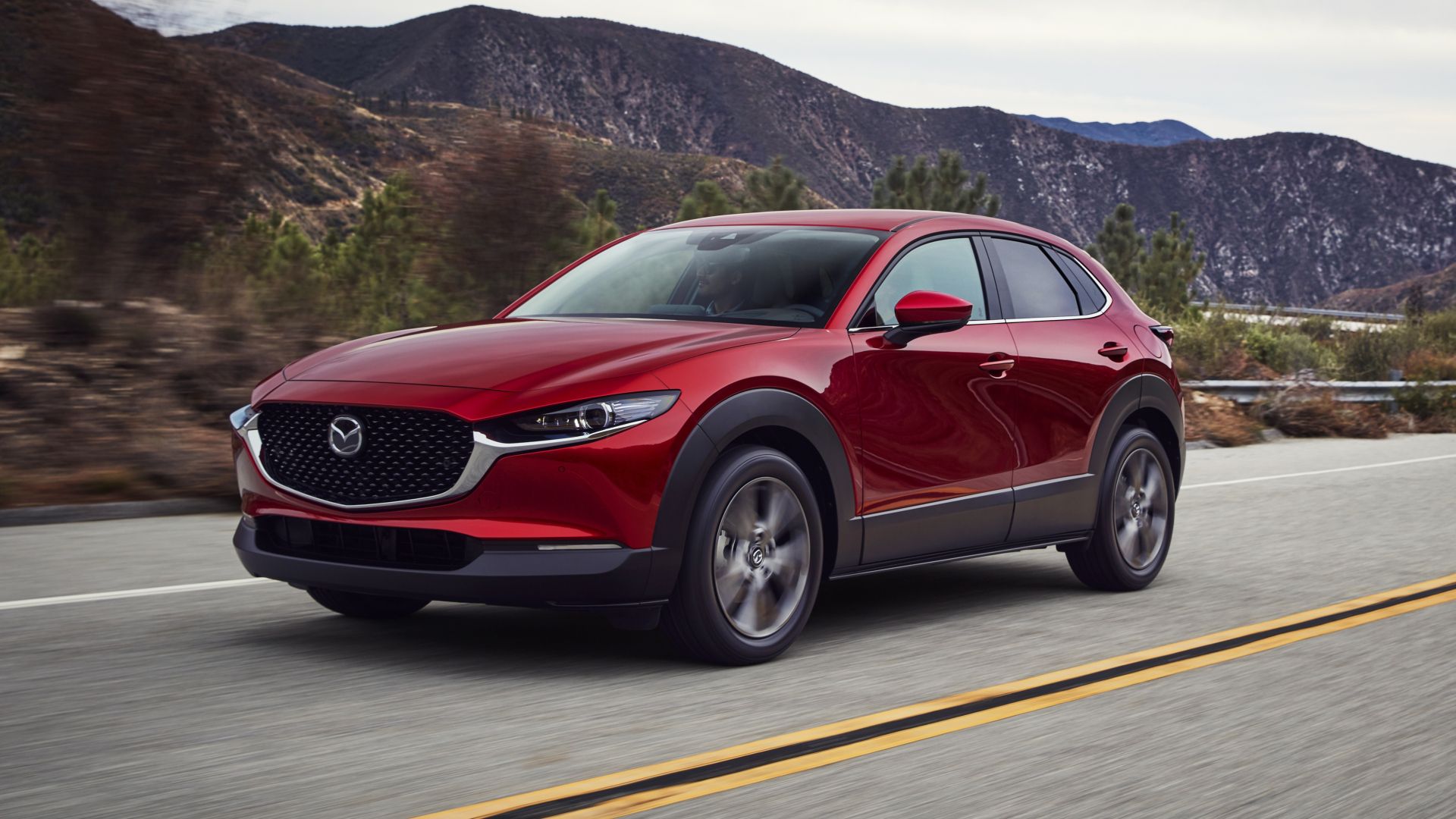 summary
The Mazda CX-30 is the most affordable SUV on the market with standard all-wheel drive, and it stands out among other hatchback-like SUVs.
The CX-30's Intelligent All-Wheel Drive system adjusts power distribution to improve stability, traction and off-road capability.
With a range of trims and tech features, the CX-30 offers competitive pricing and a more premium feel compared to other small SUVs.
The surge in popularity of SUVs and crossovers in recent years can be attributed, in part, to their high ride height and comfortable driving experience. Many available crossovers share a platform with compact sedans and hatchbacks, which are mostly designed as front-wheel drive vehicles. Thus, most of these crossover SUVs carry a front-wheel drive configuration with all-wheel drive optional at an additional cost or reserved for higher-trim models.
Let's say you're in the market for a brand-new SUV that comes with all-wheel drive straight from the factory, all at an exceptional value. In such a scenario, the Mazda CX-30 stands out as the most affordable SUV, offering standard all-wheel drive in a sea of ​​facelifted hatchbacks that look like SUVs.
The Mazda CX-30 is sure to be a stunner considering it's built on the same underpinnings as the Mazda 3 hatchback, a car that is one of the best luxury hatchbacks on the market today. With winter just around the corner, here's why you should shop for the 2023 Mazda CX-30, the most affordable all-wheel drive SUV on the market today.
We obtained information from Mazda, KBB.com, and Fueleconomy.gov to piece together this feature on the cheapest 4×4 SUV on sale today.
Related: 10 things that make the 2024 Kia ​​Seltos a powerful, compact SUV
The Mazda CX-30 is equipped with all-wheel drive as standard
While there are other small SUVs with all-wheel drive available, the Mazda CX-30 stands out as a particularly attractive option. Unlike many of its competitors like the Chevrolet Trailblazer, Kia Seltos, and Hyundai Kona, which typically don't include all-wheel drive as a standard feature on their base models, you'll be hard-pressed to find a small SUV underneath. $25,000 can match the capabilities of Mazda's i-ACTIV AWD unit.
The CX-30's on-demand all-wheel drive system is intelligently controlled by Mazda software that monitors wheel speed and adjusts accordingly by applying breaks to any wheel that loses traction while feeding the wheels with the most grip. The stability-controlled traction system is operated via a dedicated traction program button that puts the CX-30 in off-road mode.
The CX-30's software proactively monitors road conditions and adjusts power distribution between the front and rear wheels as needed. Power from the engine is transmitted mostly to the front wheels in an on-demand system unless the vehicle's programming detects slip from the front wheels before more power is distributed evenly across all four wheels to regain traction. While the permanent all-wheel drive system always sends power and torque to all drive wheels regardless of slip.
With the CX-30 offering all-wheel drive at no additional cost, this leaves consumers to spend their money elsewhere by offering eight unique models to choose from, namely:
2.5 s
2.5 S Select Sport
2.5 second favorite
2.5 S Carbon version
2.5 S Premium
2.5 carbon turbo
2.5 Turbo Premium
2.5 Turbo Premium Plus
Engine power is not the main concern for this class of SUV due to its lightweight nature, but it is an important factor to consider. The CX-30's naturally aspirated 2.5-liter four makes 191 horsepower and 186 pound-feet of torque and features zero to 60 mph acceleration in 8.1 seconds, all while managing a combined fuel rating of 29 mpg.
If quicker acceleration is the criteria for you, Mazda is reserving a turbo version of the 2.5-liter engine for the car. Carbon Turbo, Turbo Premium, and Turbo Premium Plus The trims are capable of 227 horsepower and 320 pound-feet of torque and propel the CX-30 from 0 to 60 mph in just 5.8 seconds.
Benefits of all-wheel drive (AWD) in SUVs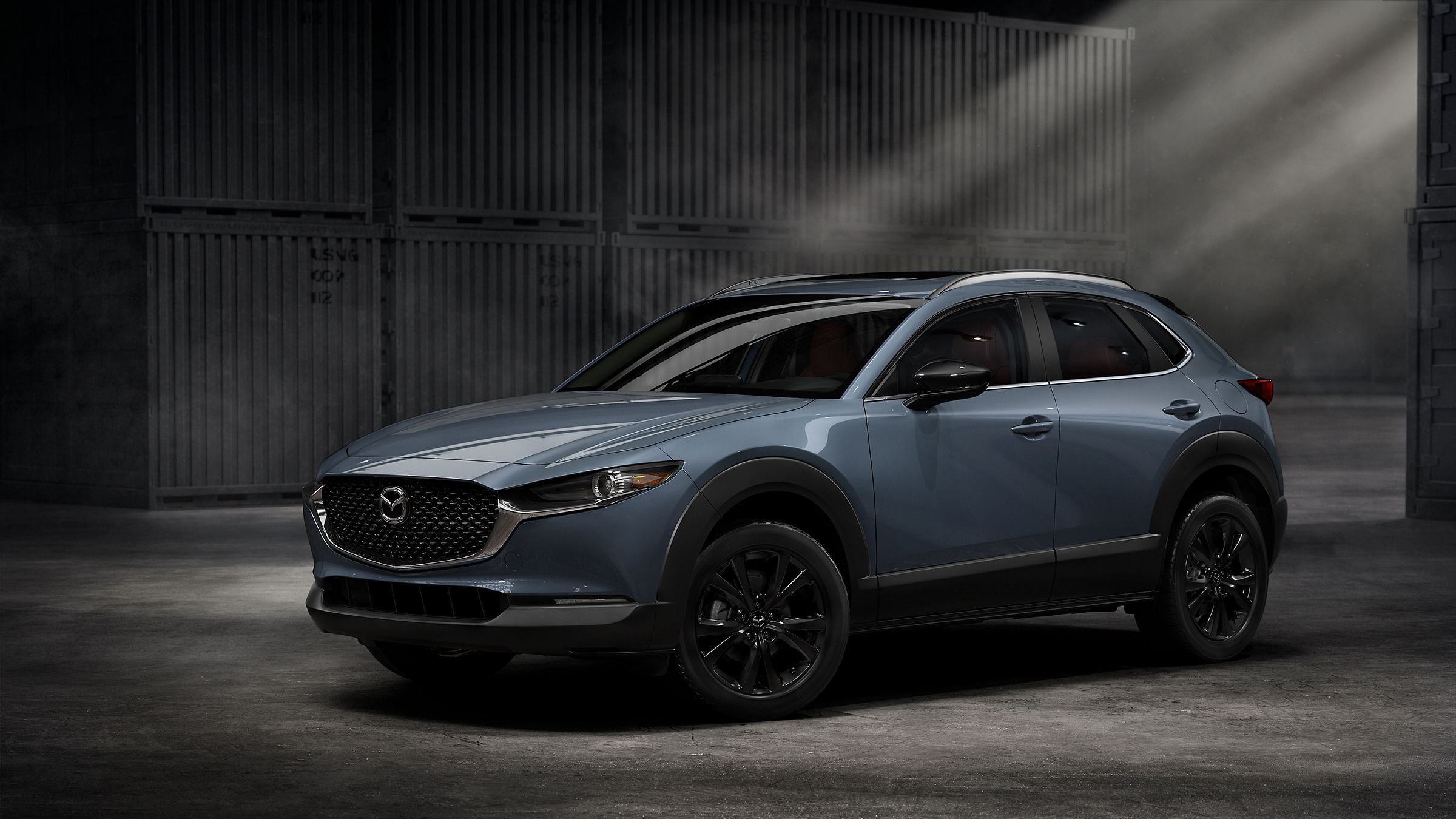 When you're in the market for an SUV, a wise decision would be to choose one that includes all-wheel drive as standard, otherwise consider paying a little extra for a trim level that offers all-wheel drive (AWD) in exchange for the many benefits that come with Power Delivery. To four wheels, incl.
Improved traction on slippery surfaces such as snow, mud and sand.
Increase safety by maintaining stability and preventing drivers from losing control of the vehicle in shallow conditions.
Enhances traction and grip to help drivers get off rough and uneven surfaces when driving on-road or off-road.
It increases the vehicle's versatility by adapting to a wide range of driving scenarios from urban streets and shopping malls to taking the family to a country cabin.
Mazda CX-30 2.5 S AWD specifications, model 2023
| | |
| --- | --- |
| engine | 2.5L inline 4 engine |
| Horse power | 191 hp at 6000 rpm |
| Torque | 186 lb-ft at 4000 rpm |
| moving in | SKYACTIV 6-SPEED AUTOMATIC DRIVE |
| Drive configuration | All-wheel drive (AWD) |
| Fuel economy | 26 mpg city, 33 mpg highway and 29 mpg combined |
| Starting a management systems renewal project | $24,995 |
(Source: Mazda)
RELATED: 2024 Subaru Crosstrek: Everything We Know So Far
The Mazda CX-30 is a bold package inside and out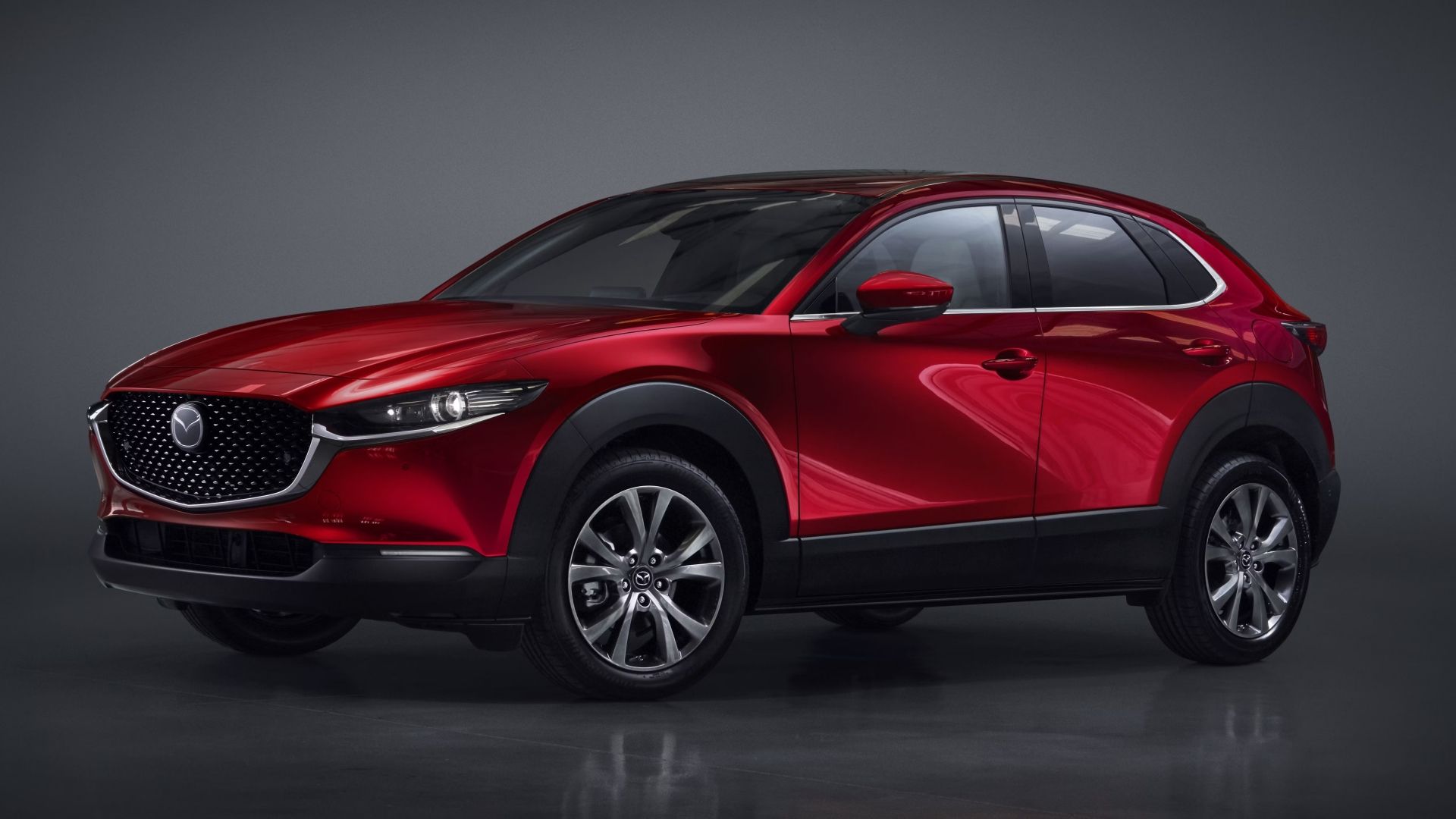 The CX-30's exterior is an embodiment of the brand's "Kodo" design language featuring a large chrome front grille and a pair of sharp headlights. Unsurprisingly, the CX-30's styling is almost identical to the Mazda3 hatchback, the car on which this small SUV is based. The large rear hump and rear fascia down to the dual-tip exhaust are very similar to its hatchback cousin.
Externally, the easiest way to differentiate the base 2.5 S CX-30 from other trim options is the small 16-inch alloy wheels. Stepping up to the 2.5 S Select Sports increases the wheel size to 18 inches, giving the car a much-needed muscular look and adds a few other exterior touches like aluminum roof rails, ceramic metallic paint, and heated black side mirrors.
Interior design full of technology
The CX-30 caters to the buyer who isn't looking to break the bank but wants the best and latest technology in their SUV. The CX-30 features an 8.8-inch infotainment screen with Apple Carplay and Android Auto as standard as well as a six-speaker audio system. If music is essential to you, a 12-speaker Bose premium audio system is available on higher trim levels or as an optional extra.
Mazda hasn't gone beyond the safety basics, equipping the CX-30 with blind spot monitoring, lane keep assist, cross-traffic alert, and driver attention alert among other road safety driver aids that help mitigate avoidable collisions on the road. The most important piece of safety technology in the CX-30 that many may not realize is the fantastic i-ACTIV AWD system with Off-Road Traction Assist.
List of Mazda CX-30 safety and technology features
Frontal collision mitigation
Help keep on track
Adaptive cruise control system
Monitor drowsy driver
All-wheel drive (AWD)
16-inch alloy wheels
LED headlights
8.8-inch infotainment screen
Apple CarPlay and Android Auto integration
Eight-speaker audio system
Electric Door Locks – Speed ​​sensitive automatic door locks
Remote keyless entry system
Mobile 911 automatic emergency notification
Mazda Connected Services
6-speaker sound system with Mazda Harmonic Acoustics
RELATED: 2023 Nissan Rogue Review: A Powerful, All-Round Compact SUV
Competitive pricing in the crowded small SUV segment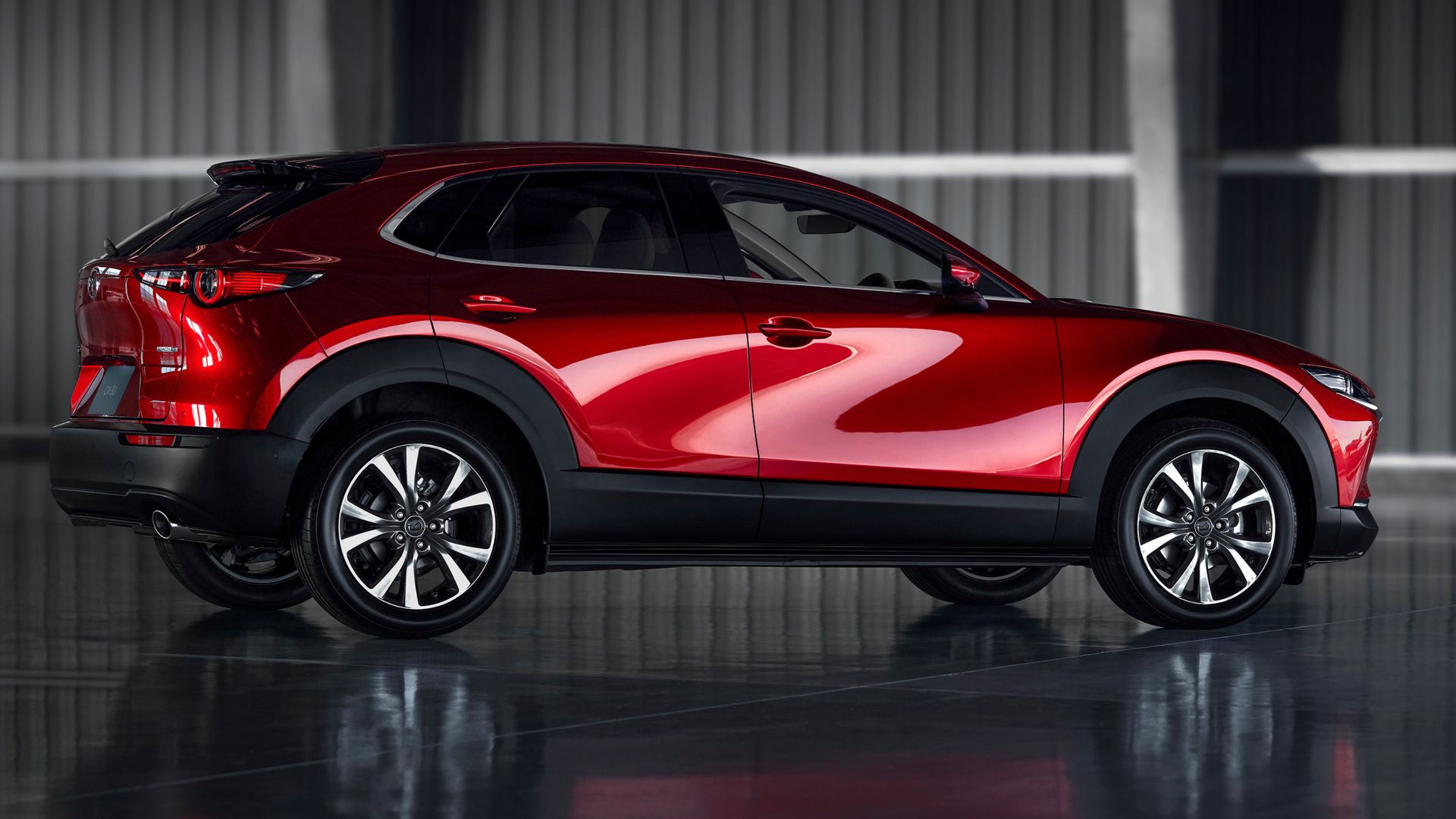 While the Mazda CX-30 isn't the most affordable small SUV on the market, the CX-30 offers what other cheaper alternatives can only dream of in its base 2.5 S model. At $24,995, the CX-30 is about $1,400 Chevrolet TrailBlazer LS with all-wheel drive. But that price matches that of the base model Subaru Crosstrek. The CX-30 offers a more premium feel than the Crosstrek, even though both have all-wheel drive.
The three cheapest SUVs in the compact segment are the Hyundai Venue, Chevrolet Trax, and Nissan Kicks. Although all three cars start at less than $22,000, they don't offer all-wheel drive nor the level of interior refinement of the upscale CX-30. In hindsight, the CX-30 punches above its weight and is comparable to the Hyundai Tucson and Ford Escape not in terms of interior and exterior dimensions, but more in terms of value for money.