Cox Automotive Analysis: Toyota Motor Company's quarterly US market performance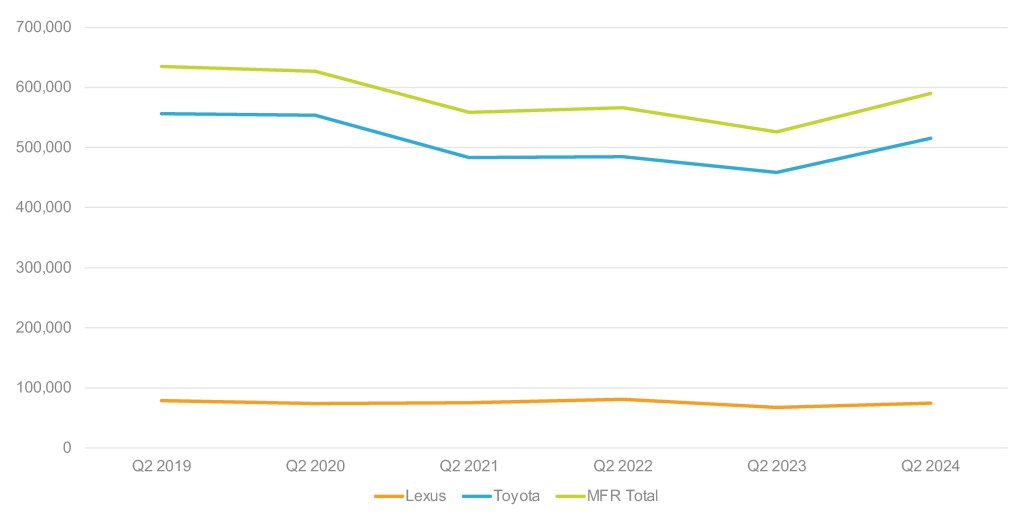 Toyota reported improved U.S. sales in the latest quarter, with most models showing gains despite having among the lowest inventory levels in the industry.
In Japan, Toyota Motor Co. reports financial results on October 31 for the July-September quarter, the automaker's second quarter of its 2024 fiscal year.
Toyota's U.S. sales for the quarter rose 12%, still underperforming the overall industry. Toyota brand sales rose 12%, and Lexus sales rose 11%. Average transaction prices remained stable, while incentives rose 35% to more than $1,000 for the first time since 2021.
Here are some data points from Cox Automotive on Toyota's quarterly market performance in the US, one of its most important markets.
Toyota's sales in the United States increased, but its market share decreased
Total Toyota Motor sales in the United States reached 590,296 vehicles, an increase of 12% over last year. With overall U.S. sales up 16%, Toyota's total market share fell to 14.9%, down 0.5 percentage points. For comparison, Toyota's share was 16.58% in the equivalent quarter of 2021.
TOYOTA MOTOR CORP. SALES. In the United States for the second quarter of fiscal year 2024
Toyota brand sales totaled 515,400 vehicles, an increase of 12% year-on-year. The Toyota brand accounted for the majority of the decline in the automaker's market share in the United States
Of the 20 Toyota models in Cox Automotive's path, 11 saw sales gains. The popular RAV4 sold 115,814 units in the quarter, an increase of 13%. Sales of both the Corolla and Corolla Cross increased by 34% and 37%. Sales of the redesigned Sequoia and the all-electric BZ4x saw a significant increase in sales, with the popular truck selling 6,213 units, and the new electric car selling 2,827 units. The Mirai, one of the few fuel cell vehicles currently available, saw sales increase to 882 units, up from 79 units in the same quarter last year. Other models that saw sales increases were the Prius, which rose 91%; Venza rose 102%; Siena, up 30%; Tundra, up 9%; and 4Runner, up 35%.
Lexus sales rose 11% to 74,896 units during the quarter. The luxury goods maker's share fell just 0.1% from the same quarter a year earlier. LX sales doubled during the quarter, with 1,828 units sold. LC rose 216% to 506 units. Additionally, UX, NX, and IS saw increases of 34%, 47%, and 12%, respectively. Sales of the rest of the lineup declined.
Stimulus spending increases while demand remains high
Toyota Motor Co. increased incentives by 35% to an average of $1,057 per vehicle, according to calculations by Cox Automotive. That's up from just $785 in the same quarter of 2022.
TOYOTA MOTOR CORP.'s stimulus spending. In the United States for the second quarter of fiscal year 2024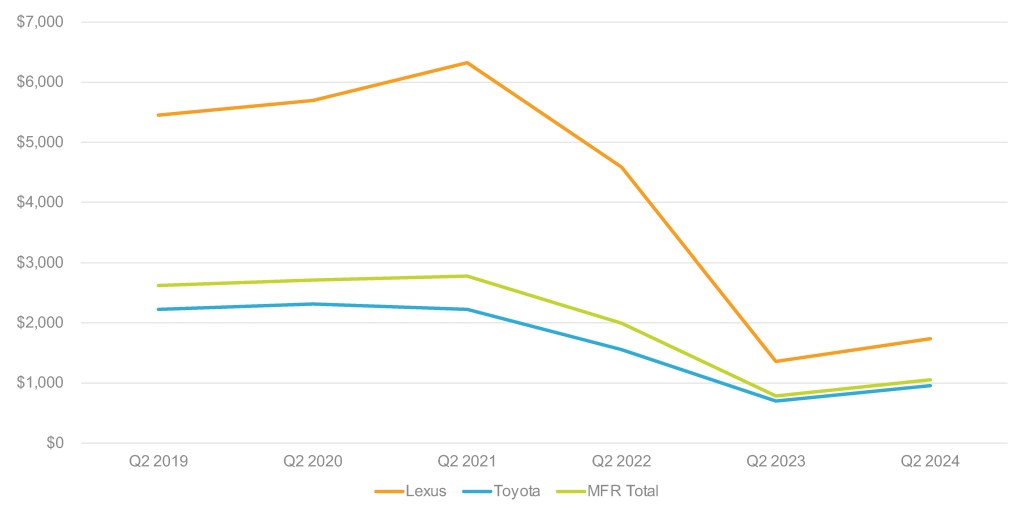 Toyota brand incentives grew 37% to an average of $959 per vehicle. Lexus incentives rose 28% to an average of $1,735 per vehicle, which is still well below the record high of $6,326 during the 2020 quarter. Compared to overall industry numbers, Toyota and Lexus' incentive spending is still well below Average.
The average total transaction price remains above $40,000
Toyota Motor's overall average transaction price (ATP) remained stable at $40,674, according to Cox Automotive calculations.
TOYOTA MOTOR CORP. Average US transaction price for the second quarter of fiscal year 2024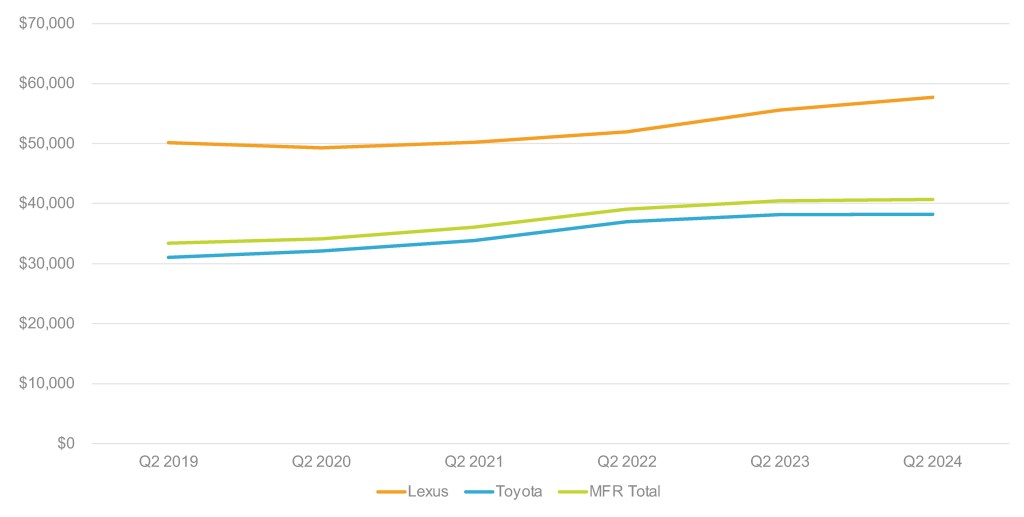 Toyota brand ATP rose just 0.1% to $38,198. The Corolla Hatchback had an ATP rise of 35%, while the Prius rose 10%. All other models shown saw additional gains or losses in the single digits.
Lexus brand ATP increased 4% during the quarter. The ATP rating for the IS and RX models increased by 5% each, with the UX model seeing the largest increase at 6%. All other models rose incrementally except the LS, LC and GX, which all fell by a percentage point or less.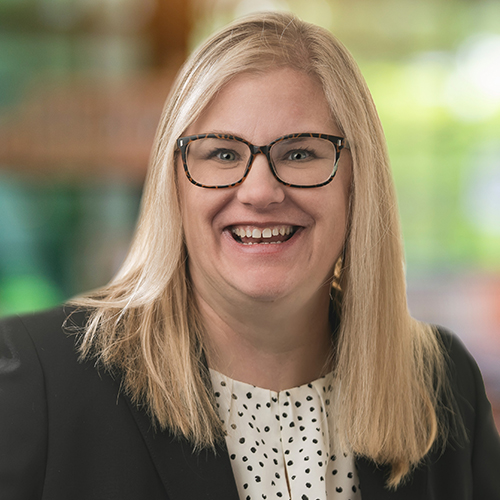 Rebecca Rydzewski
Director of Economic and Industrial Insights Research
Rebecca Rydzewski is an automotive analyst with over 20 years of experience in the automotive industry. It provides industry and data analytics using consumer and industry data from Cox Automotive and its brands including Autotrader and Kelley Blue Book. Rydzewski joined Cox Automotive in March 2022.