High speed police evasion/stolen vehicles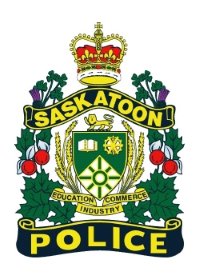 November 9, 2023 at 5:21 pm

The suspect involved in a previous high-speed police evasion incident suffered a non-life-threatening injury during his arrest. Within the standards stipulated in Police Law, 1990The Saskatoon Police Service notified the Saskatchewan Serious Incident Response Team (SIRT) of the incident. Following notification, SIRT's civilian executive director agreed to conduct the investigation.
A suspect has been arrested after a speeding incident evading police this morning.
At approximately 8:40 a.m. this morning, November 9, 2023, police received a report of an Audi S4 stolen from the area of ​​Circle Drive West and Avenue C North. Nearby officers soon noticed the vehicle traveling at a high rate of speed northbound out of Saskatoon. Officers were strategically positioned on the ground to maintain sight of the fleeing vehicle while those in the air began monitoring its movements. The vehicle continued at dangerously high rates of speed toward Langham where the suspect abandoned the Audi and stole a Hyundai Tuscon. It then continued east toward Dalmeny and later on to Warman where the Hyundai was abandoned and a Dodge Ram 3500 stolen. The suspect returned to Saskatoon from the north in the stolen Dodge before crashing into a civilian vehicle at the intersection of East 71st Street and Wanuskiwin Road. He then drove through the security gates of Silverwood Heights Golf Course and continued south through a nearby park before exiting east onto Adilman Drive and south onto Meewasin Trail. Members of the Air Support Unit continued to relay details to officers on the ground as the suspect drove erratically through residential streets and parks. A police vehicle was then used to disable the suspect vehicle at Capilano Court. I stopped in the bushes under a nearby bridge. The suspect fled the heavily damaged vehicle along Spadina Crescent East, where the 37-year-old Saskatoon man was arrested after a struggle with officers.
Throughout the duration of the incident, the suspect was driving dangerously on highways and city streets; Traveling in oncoming traffic lanes and through parks or ditches while ignoring public safety. Miscellaneous charges are pending in connection with.
(Existence number: 23-150752)