Hyundai Motor and Kia electric vehicle sales in the United States reach a record high in October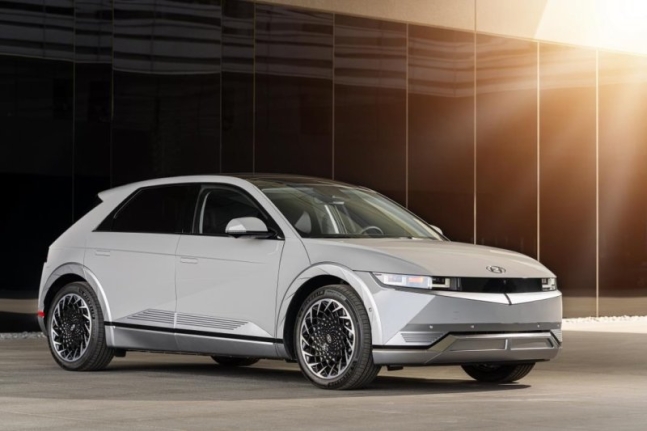 South Korea's Hyundai Motor Group set a historic sales record in the US electric vehicle market, posting its best performance ever in October.
Combined vehicle sales of Hyundai Motor Co., including its luxury brand Genesis, and Kia Corp. in the United States reached 125,693 units in October, an increase of 2% from the same month in 2022, the auto group said.
This represents the group's best ever performance for the month of October, with annual sales growing for the 15th consecutive month. Hyundai Motor saw a 2.4% year-on-year increase, with sales of 66,529 vehicles. Kia sold 59,164 units, an increase of 1.5%. Genesis, Hyundai's luxury brand, recorded a 31.5% increase in sales with 5,724 units.
The US market witnessed strong sales of environmentally friendly cars last month, including electric cars. Recreational vehicles, favored by Americans, also performed well. Hyundai and Kia combined sold 20,834 green vehicles in the United States, representing a 29% increase over the same period the previous year.
Hyundai recorded a 63.6% increase with the sale of 12,802 eco-friendly vehicles. Environmentally friendly vehicles accounted for about a fifth of its total sales in the United States. Kia sold 8,032 eco-friendly vehicles, a decrease of 3.5% year-on-year.
Electric vehicles from Hyundai and Kia, in particular, registered a 119% rise despite the IRA, with 7,661 units sold. The two Korean companies source most of their electric cars from Korean factories for sale in the United States.
Among the Korean companies' best-selling electric car models were the Hyundai IONIQ5 (2,979 units), Kia EV6 (1,542 units), and Genesis GV60 (353 units), which rose by 88.7%, 30%, and 75.6%, respectively, from a year earlier. .
Hybrid electric vehicles (HEV) also saw a healthy increase of 4.2% with 13,150 units sold. Specifically, Hyundai Tucson HEV (3,232 units), Kia Sportage HEV (2,581 units), Hyundai Elantra HEV (1,767 units), Hyundai Santa Fe HEV (1,693 units) and Niro HEV (1,622 units) were among the top cars. Sellers.
Combined sales of Hyundai and Kia RV models reached 93,830 units, an increase of 5.5%, representing 74.7% of their total sales. Hyundai Tucson was the best-selling model with 15,638 units sold, followed by Santa Fe (9,700 units) and Elantra (9,456 units).
Kia's best-selling model was the Sportage with 11,053 units sold, followed by the K3 (9,393 units) and Telluride (8,533 units).
Write to Nan Sai Bin at binthere@hankyung.com