Ingram Micro & Poly is strengthening its support for hybrid working in Australia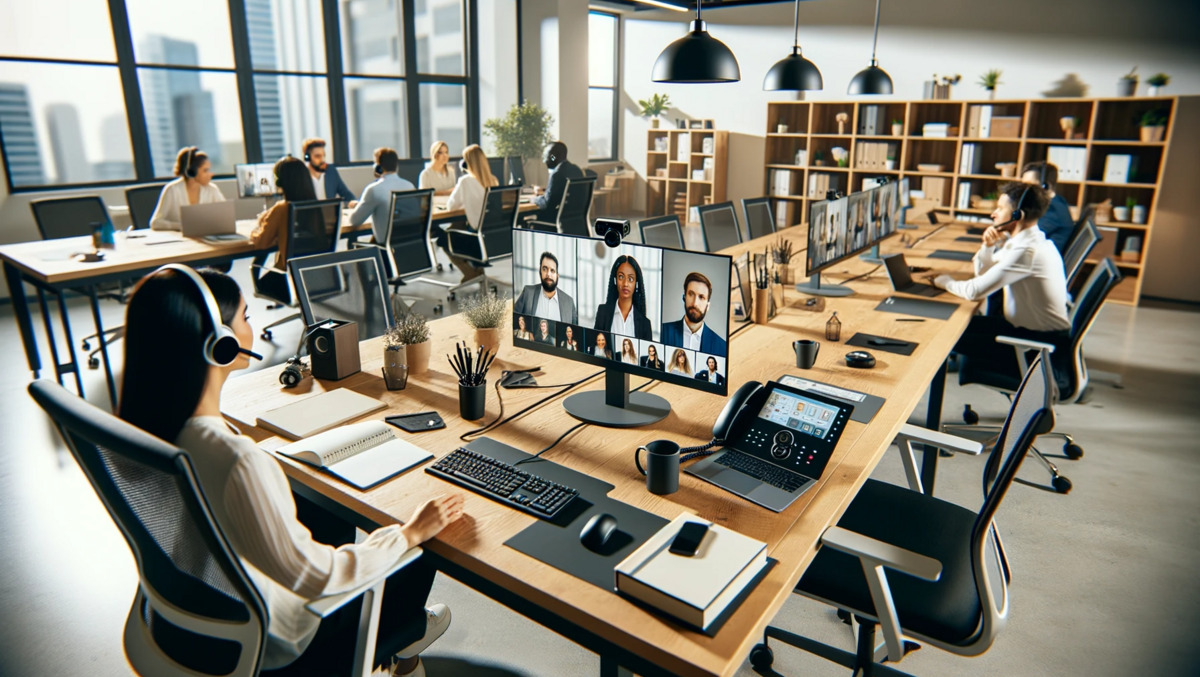 Ingram Micro, an expert in technology and supply chain services, has announced a strategic alliance with Poly, a respected provider of high-quality audio visual equipment and a member of the HP brand in Australia. The new partnership is poised to boost support for the country's booming hybrid and remote workspace.
Poly, formerly known as Plantronics and Polycom, contributes solutions including video conferencing tools, cameras, headsets, audio products and software. This addition allows customers to "create meeting equity" between in-person and remote participants during digital interactions. It aligns neatly with the overall shift towards digital collaboration in contemporary workplaces, necessitated by the continuing rise in flexible working arrangements.
Recent changes in the dynamics of the Australian workplace underscore the importance of this partnership. Nearly 34% of Australians report they use hybrid working arrangements with their employers, while more than 50% of Australian businesses now offer hybrid working options. This alliance supports such market trends by empowering resellers with an excellent range of options for hybrid and remote workspace.
"With a large proportion of Australian employees now working out of a home office some of the time, workplaces are looking for solutions to bring teams together through online environments," says Tim Ament, senior vice president and commercial director, Ingram Micro, Australia and New Zealand.
"Poly brings its strengths in hardware, software and AI for workplace collaboration to resellers who will be able to offer modern workplace collaboration tools to their customers."
The new collaboration with Poly in the distributor's audio-visual product portfolio builds on Ingram Micro's existing relationship with HP. This was recently recognized when Ingram Micro was honored as HP Hardware Reseller of the Year in 2022.
"HP and Poly are joining forces to provide an intelligent ecosystem of hybrid work and vehicle technology designed to elevate employee experiences," says Michael Su, Head of Enterprise and Managing Director, Poly, ANZ, HP.
"This new relationship with Ingram Micro underscores our commitment to supporting distributors in advancing cutting-edge technology in the workplace in Australia."
Hope McGarry, Ingram Micro's Advanced Solutions Commercial and Specialist Director, echoes these sentiments, expressing excitement about expanding their portfolio by including Poly's collaboration solutions.
McGarry states that introducing Poly's offering will allow "vendors to capitalize on the rapidly growing remote and hybrid working trends we're seeing in Australia", thus enabling them to offer identical collaboration tools to employees regardless of their location.
The alliance between Ingram Micro and Poly is not limited to the Australian market, but also extends to existing relationships in North America and the EMEA regions. The Australian partnership is scheduled to become operational from November 2023, and stock will be made available to Australian distributors from 1 November 2023.
(Tags for translation)Plantronics