Kia Sorento 2024: renewed appearance, off-road version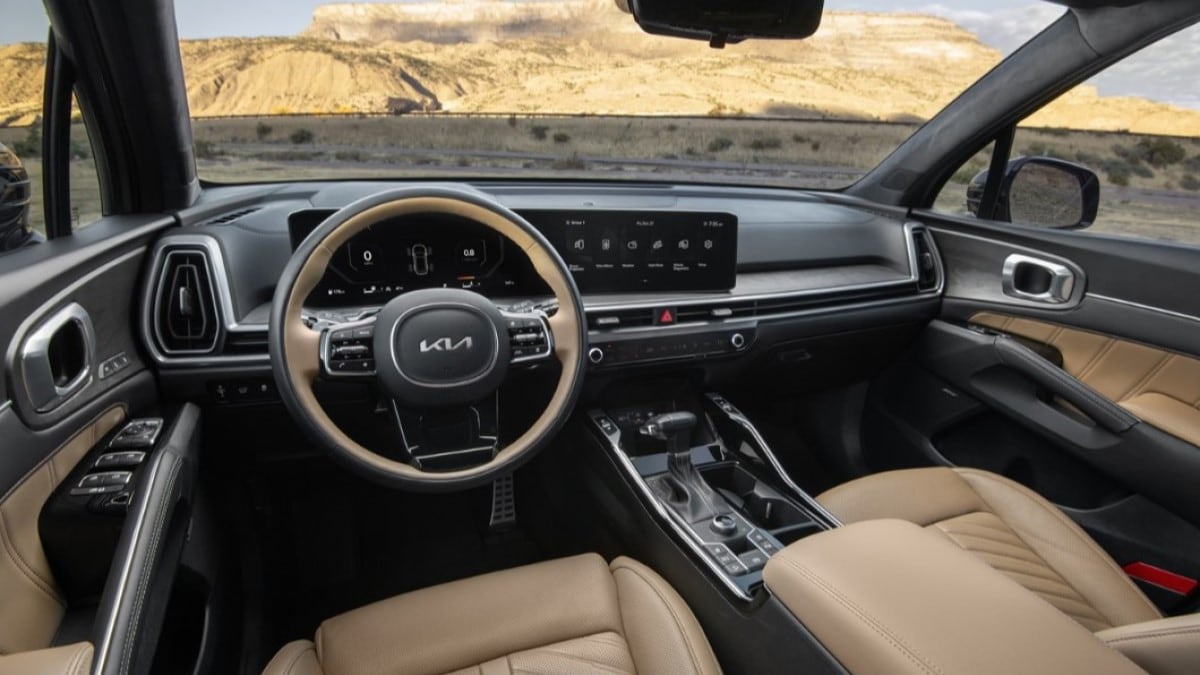 The Kia Sorento has always been a moderate car. It's the size of most two-row midsize SUVs, making it easy to maneuver even in urban areas. But it has a third row (although it often doesn't fit adults), giving buyers flexibility that most midsize SUV owners lack.
With its latest generation debuting in 2021, the Sorento has dramatically enhanced its looks. Now it's even better.
For 2024, Kia has revamped the Sorento. The company has not released pricing for the updated model. To get an idea, the 2023 Sorento starts at $30,090.
No mechanical changes
There are no major mechanical changes. 2024 Sorento buyers will get the same 181-hp and 281-hp engine options, 8-speed transmission, and available all-wheel drive (AWD) as 2023 Sorento buyers. The Sorento is also available as a hybrid and plug-in hybrid.
The SUV's body has been renewed, and its interior is packed with new technologies.
Major cosmetic changes
Its grille is significantly larger, giving the car a new sense of presence. The distinctive lines in the hood recede from its corners, creating a more muscular appearance. The headlights and daytime running lights are now stacked vertically alongside the grille instead of horizontally along its top line. All the changes serve to emphasize the width and make it appear more substantial even though the SUV's dimensions have not changed appreciably.
The same is true inside, where the central air vents in the dashboard have moved from a vertical to a horizontal position.
The two displays are mounted as if they were one, but a faster processor drives them. "This advanced system operates faster and with greater precision, with frequently used quick controls easily accessible with a swipe of the screen," says Kia. It is now able to receive over-the-air updates, which may save owners a few trips to the dealership for upgrades over the years.
Kia says owners can use smartphones as keys. Intelligent Cruise Control uses machine learning to "adapt to the driver's driving style and match specific inputs such as acceleration and braking patterns."
New X-Pro Trail model
The lightweight X-Line off-road model returns. But 2024 Sorento buyers will have a more capable trim option as well. The Sorento X-Pro rides on 17-inch wheels and standard BF Goodrich all-terrain tires, which provide more sidewall to absorb bumps in the road.
"With an increased towing capacity of up to 4,000 pounds, the X-Pro can tow a travel trailer for an elevated camping adventure," Kia says.
The X-Line and X-Pro models get new interior color options, including Olive Brown and Sage.
The 2024 Kia ​​Sorento is scheduled to go on sale in the first quarter of 2024. Hybrid and plug-in hybrid variants will arrive later in the 2025 model year.