Mazda? Hyundai? Kia? MG? Who will dethrone Toyota from first place in Australia? Opinion – Car News
Toyota Australia has long dominated the Australian new car market, having wrested control from local brands such as Holden and Ford.
However, I bet all of this will change in the next five years thanks to a confluence of events in multiple sectors that will see the T brand sell big to the likes of Hyundai, Kia, MG and BYD.
But before I get too far ahead, let's first take a look at how Toyota has risen to the top of the competitive Australian market.
Read more about the Toyota RAV4
It was 1992 when Toyota clinched the best-selling car title for the first time, but not until 2003 when it began its current 20-year streak when it outsold Holden by as much as 186,370 units to 175,412 units.
The VY Commodore was still the most popular model with 86,553 units sold in 2003, while the HiLux only managed 25,883 units.
The Commodore continued to sell well, holding the top spot until 2010, but the Corolla and Hilux were already closing in on the top spot.
In addition, the shift away from large, inefficient rear-wheel drive sedans saw Holden (and Ford) sales decline in the coming years as customers began to recognize the three big letters – S, U and V.
Toyota, of course, was in a strong position to capitalize on its already established RAV4, Kluger, LandCruiser and Prado lineup.
In 2011 and 2012, the new Mazda3 was the best-selling model, which was then usurped by the Corolla for the next three years.
In 2013, the announcement came from Ford and Holden (and in early 2014, Toyota) that Australian car manufacturing would cease from 2016.
The year Ford Australia stopped making the Falcon and Territory was also the first year the HiLux rose to the top, a position it has held ever since and looks to occupy again in 2023.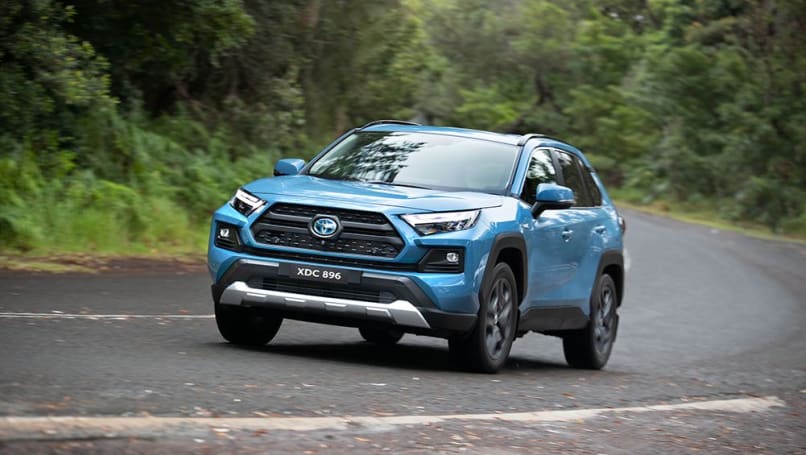 In fact, in 2016, Toyota's sales of 209,610 cars were more than Holden and Ford combined that year, representing a whopping 17.8 per cent slice of the market.
Ultimately, the decision in 2013 to stop manufacturing local cars led to Holden and Ford trying to shift their interest in the Commodore and Falcon respectively to imported models such as the ZB Commodore and Mondeo, as well as the Colorado and Ranger Utes.
But Toyota didn't need to do that, as its HiLux was already a bestseller.
Toyota was in the right place at the right time to capitalize on all the lost fleet contracts as well, increasing its numbers to the third-best ever of 231,050 units in 2022 (behind 2008's numbers of 238,983 and 2007's numbers of 236,647).
Toyota Australia has maintained this dominance to this day, thanks in large part to its wide range of products across all popular segments at relatively affordable prices.
Seriously, whatever class of car you think you need, Toyota will get you there.
From the Yaris hatchback to the Camry sedan, the stylish C-HR crossover to the LandCruiser off-road SUV, and even the sporty GR86 and Supra – Toyota offers a competitor in all major vehicle segments to suit every need.
This is not to mention the country's strongest dealer network, which means many rural buyers will naturally flock to Toyota models as service centers and spare parts are easier to come by.
So how can you open such an iron fist?
The answer may be in electric vehicles – an area where Toyota has struggled to find its footing (despite its reputation for hybrids), and with its first mass-market electric car, the bZ4X is late with question marks over its advertised range and reliability. , which leaves room for electric cars. The door is open for another brand to swoop in similar to the changing of the guard from Holden to Toyota all those years ago.
Or maybe it's in the affordable "first car" space. The Toyota Yaris used to be marketed as a great first car option with a starting price of less than $15,000, but it has now risen to an entry point of $24,800 before on-road costs.
We all know that if you have a great first car buying experience, you're more likely to stick with the same brand as your needs and income grow, so is Toyota losing out on making that crucial first impression?
Toyota Australia is also currently experiencing stock shortages, meaning customers are facing waiting times of at least six months for some models, while popular nameplates may be out for more than a year.
And let's be honest, these aren't exactly emotional purchases, so a customer facing a long wait when they need/want a new car will shop elsewhere and go for a brand that has something ready to go sooner rather than later.
So, with these thoughts in mind, who is the prime candidate to unseat Toyota? The obvious answer is Kia.
Kia has already established itself as a strong player in the electric vehicle space, with the soon-to-be-launched Niro, EV6 and EV9 generating buzz, turning heads and stealing headlines – and there are more electric vehicles to come such as the EV5 mid-size SUV due for launch in 2018. The most popular sectors in Australia.
Kia Australia has also kept the flame burning for budget-conscious buyers with its compact Picanto and affordable Rio.
The South Korean brand has also managed to diversify its lineup with more SUV offerings such as the Stonic and Seltos in recent years, while also maintaining a presence in the people mover space with the popular Carnival, giving customers a wide range of product options under one stable.
Kia supplies are currently plentiful, meaning there are a variety of vehicles ready to be delivered into customers' hands now.
Look familiar?
Kia is an established, well-known and popular brand in Australia, and they are making all the right moves.
But there's a missing player crucial to Kia's move up the ranks – it currently lacks a Double Cab.
However, that will all change around 2025, with the so-called Tasman launching to steal the thunder away from the Toyota HiLux and Ford Ranger.
Don't get me wrong, this model won't debut as the best-selling car in the country, but what it will do is give buyers another option in a competitive market.
The choice inevitably means that Kia will be able to steal sales from some competitors.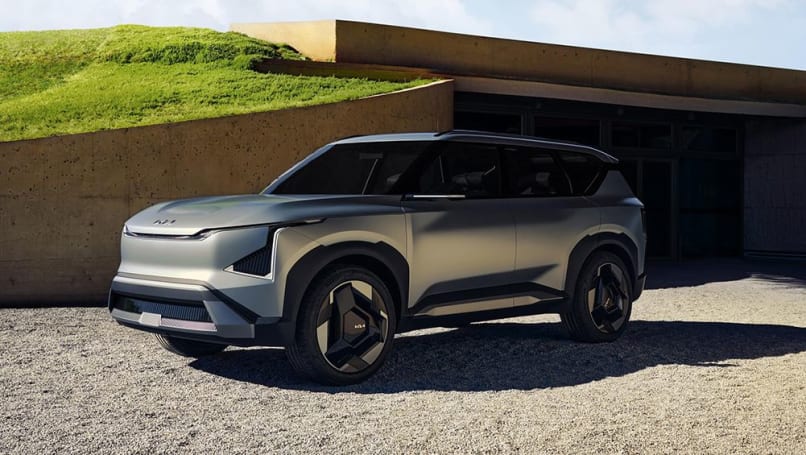 Keep in mind that Kia also offers a seven-year warranty, which beats Toyota's five-year warranty — and if you're a small business owner or fleet manager, wouldn't that sway you toward the Kia team?
But Toyota's biggest Achilles' heel may be its push into the high-end market.
I mentioned that the Yaris hatchback has now moved up to the top such that it's arguably out of reach for most first-car buyers, but the increase in price is happening across the board.
The first-generation Toyota 86 was launched in 2012 at $29,990, and the second-generation 2022 model is priced at $43,240.
The Kluger, RAV4, Corolla, Camry and Land Cruiser are now more expensive than ever, while the next-generation Prado due in 2024 will undoubtedly rise from its current starting price of $62,830 due to advances in safety features and in-cabin technology. And a more complex 48-volt turbo-diesel engine.
The chinks in Toyota's armor are starting to appear, but it still needs a massive boost to move the brand off the top spot.
All I'm saying is, if anyone can do it, I'd bet on Kia.