Nissan is considering a small electric pickup truck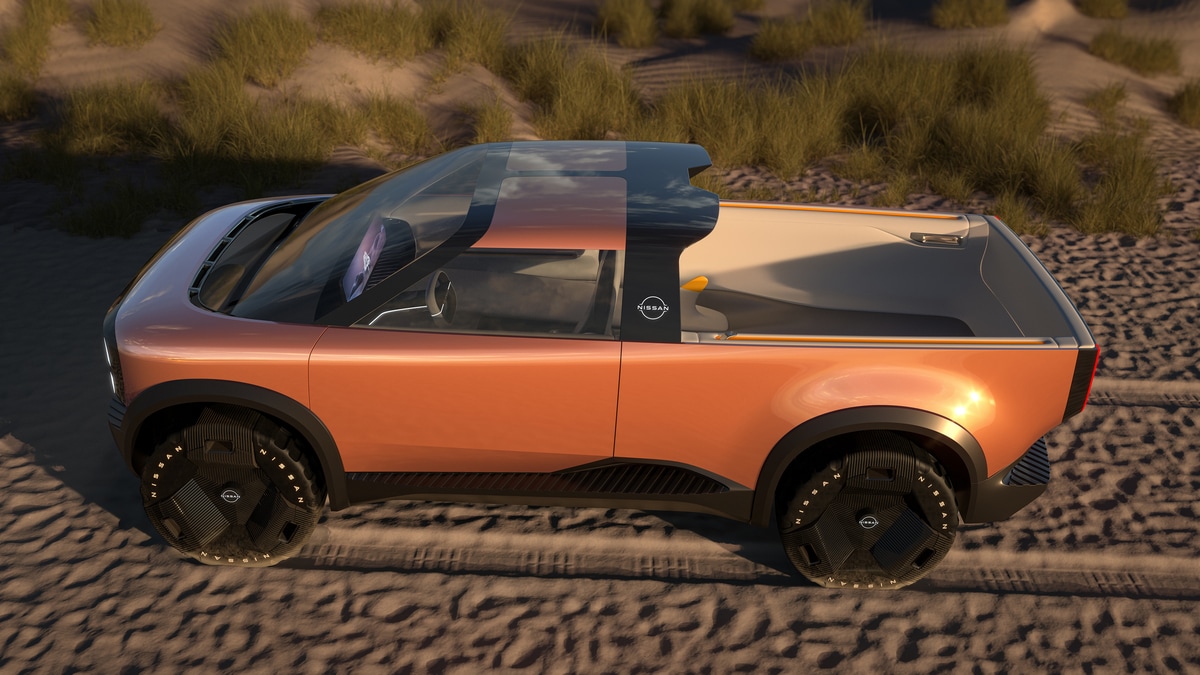 The small pickup space is about to get crowded. Nissan has joined the crowd of automakers considering building a truly small truck. Nissan will be electric.
"Nissan is reportedly exploring a lightweight electric pickup that could hit the market at the beginning of the next decade," industry publication Automotive News reports.
Three years ago, there were no pickup trucks for sale in America. The smallest truck Americans could buy for nearly a decade was a midsize truck — often the size of the full-size trucks of a generation ago.
Then Ford introduced the Maverick. About the size of a mid-sized car, with four doors and a small bed, it was a Beyoncé tour — always selling out. Ford sold Maverick trucks long before production ended for all three years of the model's existence.
Around the same time, Hyundai introduced the Santa Cruz. It's similar on paper but looks like a cross with a small outdoor bed. It wasn't a Maverick-like sales smash.
Nissan won't confirm that, but dealers will
Nissan has not officially confirmed this report. Head of global product strategy and product planning, Ivan Espinosa, only told AN: "We will continue to invest in the truck segment," and "Eventually, we will have to electrify the truck."
But a person close to the process says an electric pickup truck is in development.
Car manufacturers and dealers are separate companies. Dealers help manufacturers plan their future lineups, often working through a board of directors of dealer owners.
Nissan dealer chairman Tyler Slade told AN that the company has plans for a pickup truck. They "don't want to be in the Rivian or (Tesla) Cybertruck space. They want to be in the affordable $40,000 range," Slade says.
The company may have previewed the truck's appearance. Two years ago, it showed off the Nissan Surf-Out concept — an electric pickup truck that isn't necessarily destined for production.
It could be one of many
Nissan is not alone. Toyota showed off a small electric pickup truck last week at the Japan Mobility Expo. That car was officially a concept car as well. But it looked ready for production.
Chevrolet is reportedly working on an electric Maverick rival. Last year, Ram introduced a compact pickup truck with a conventional gas engine. It's called Rampage, and it's officially intended for the Brazilian market. But the taillights of the American flag make us doubt that we will soon see them in the United States.