Opponents of congestion pricing say additional truck traffic on the GWB will increase respiratory problems in Bergen County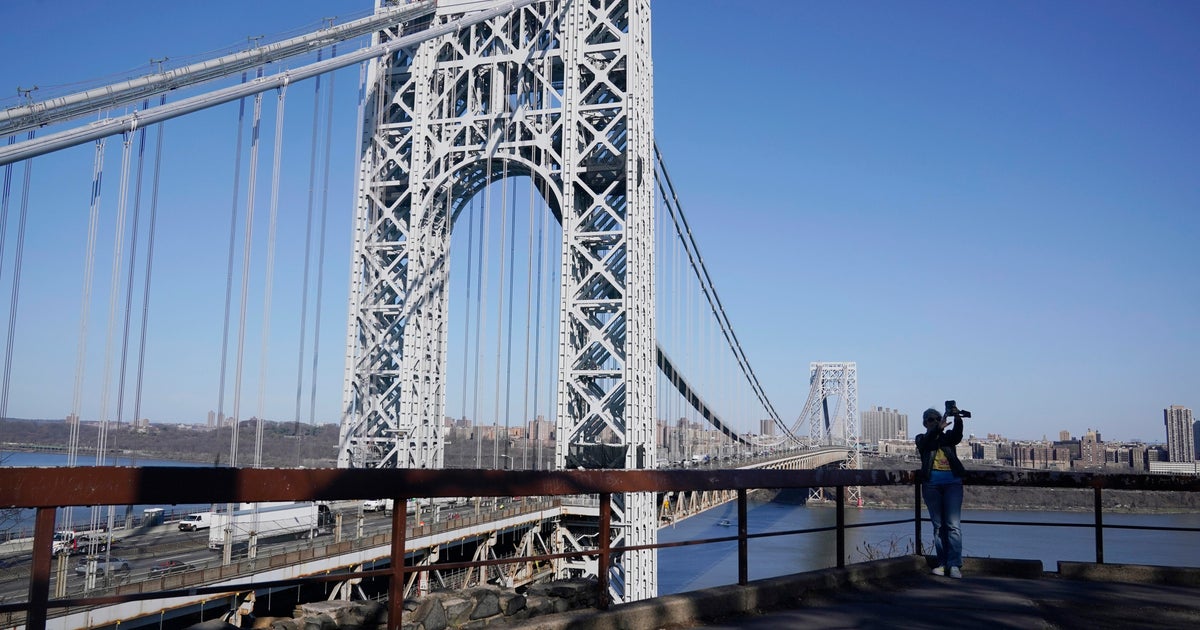 Fort Lee, New Jersey – A new attempt to derail the MTA's controversial congestion pricing plan charges that additional truck traffic over the George Washington Bridge will cause pollution and cause respiratory illness for Bergen County residents.
New Jersey officials said the Pledge of Allegiance as they lined up on the Fort Lee promontory overlooking the traffic-clogged GWB to launch their latest shot at congestion fares.
"We risk an additional 20 percent, or more than 20 percent, if not more, of traffic on this bridge, and with that comes the pollutants and the filth and the dirt," Fort Lee Mayor Mark Sokolich said.
Read more: The MTA is asking to join the federal government's fight against the state of New Jersey over congestion pricing
Sokolich joined Congressman Josh Gottheimer and others on Wednesday to announce the filing of a class action lawsuit seeking an injunction to stop congestion pricing. The lawsuit says the additional traffic caused by trucks using GWB to get around the city and avoid congestion tolls will cause respiratory illness.
"It is not enough that our quality of life is negatively affected every day, but we are now being asked to sacrifice our lives and health," Sokolich said.
Read more: MTA Chairman Janno Lieber suggests that congestion pricing fees would cost $15 to enter Manhattan's central business district
Gottheimer, a longtime critic of the toll plan, said the MTA is poorly managed and that it is unfair that the agency spends more than $100 million in the Bronx to deal with GWB truck traffic pollution, but nothing in New Jersey.
"It's not a nickel for Jersey. It's not a nickel for environmental impacts or health impacts on our families. It's not a nickel for traffic relief," Gottheimer said.
The MTA issued a statement saying: "It's Gottheimer Groundhog Day and — shockingly — he wants to send more traffic and more pollution to New York. Newsflash: Manhattan is already full of vehicles, and we don't need more carbon emissions. So, we must move forward with pricing Congestion for less traffic, safer streets, cleaner air, and huge improvements to mass transit.
The MTA board is still working on the toll rate, Which is expected to be around $15. However, the cost will be much lower for New Jersey residents who use the Holland and Lincoln tunnels.
The lawsuit also asks the MTA to establish a fund to pay for monitoring New Jersey residents for respiratory illnesses.
(tags for translation) George Washington Bridge