Review: The GMC Sierra 1500 AT4X is a truck that makes you want to spend money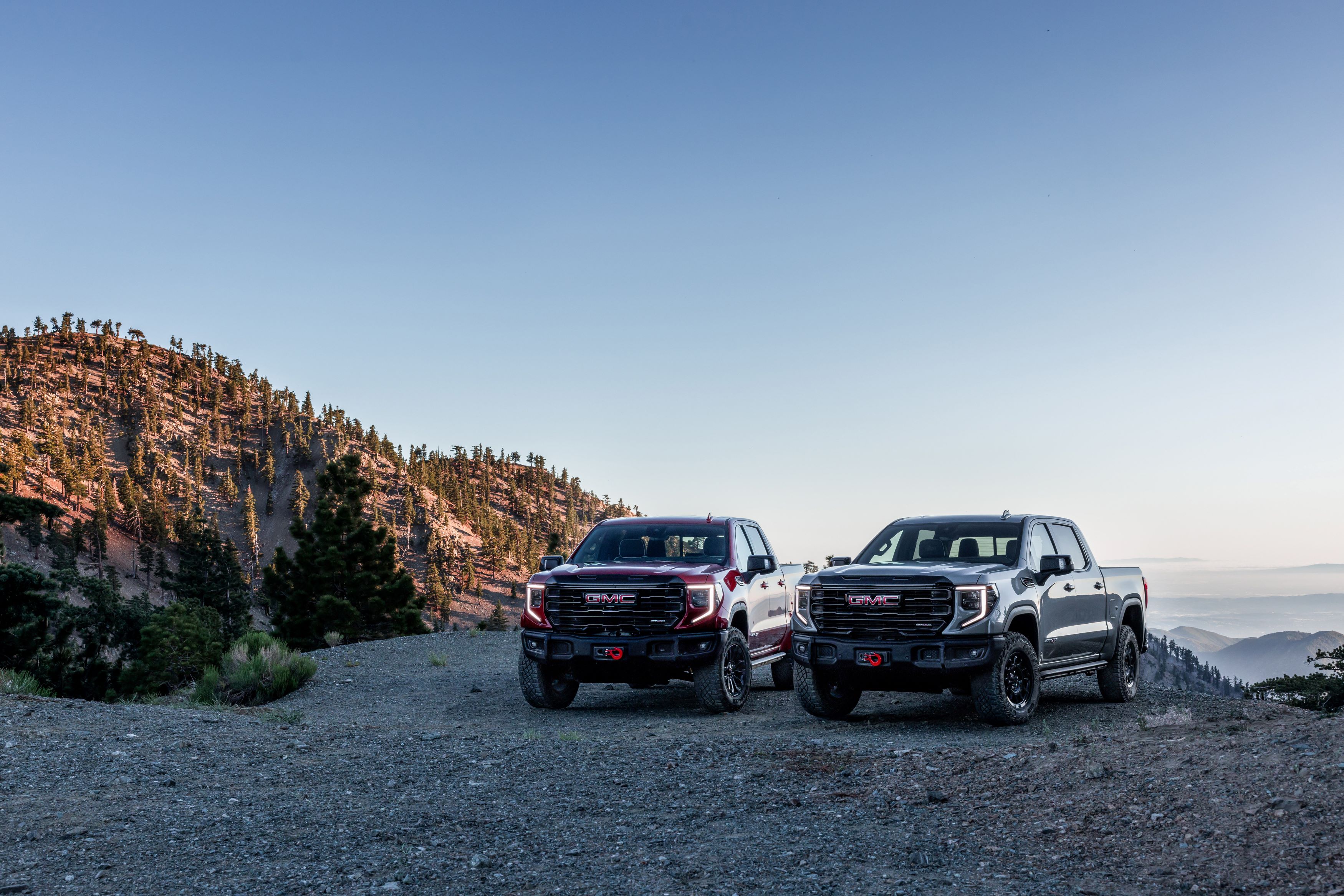 Some trucks serve only as transportation, and then there's the 2023 GMC Sierra 1500 AT4X — a discovery that invites you to experience a new dimension of driving.
Imagine a car that seamlessly blends powerful power with uncompromising style, inviting you to embark on exciting adventures with every turn of the wheel. If you're craving a truck that embodies form and function, you've come to the right place.
As one gazes at the Sierra 1500 AT4X, one cannot help but be drawn in by its magnetic charm. It's a truck that invites you to jump behind the wheel and embark on an exciting journey, whether across rough terrain or through city streets. Its aesthetic appeal is undeniable, making it impossible to ignore.
Stepping inside the cabin reveals the AT4X's Denali heritage, albeit in a more minimalist manner.
The interior showcases a plush finish in black full-grain leather accented with red and white contrast stitching and a black micro-suede top lining. Black ash wood accents and chrome details are added to this design, complemented by bold "AT4X" badges.
But there is more to it than just its appearance. She has a great personality as well.
With a base price of more than $81,000, the Sierra offers a tremendous amount of interior space, rivaling even full-size luxury cars, especially in the back-seat area. Despite their lack of significant lateral support, the front seats provide adequate comfort for long trips, although opinions on their firmness may vary.
The truck makes up for any seat reservations with standard features including front seat heating, ventilation, and massage functions, ensuring passengers are comfortable on the road. Rear seat passengers also benefit from heated seats.
The AT4X delivers a smooth highway ride and excellent noise isolation despite the mud terrain tires on all four corners. However, the interior has some drawbacks. The center bin is relatively small, and the open console storage space is minimal, which does not take advantage of the potential storage space.
The Sierra's trunk is a standout feature, with a deep, wide layout that rivals competitors' midsize beds in short-bed form. It offers multiple tie-down options and includes GMC's innovative MultiPro tailgate, providing versatility in cargo management.
The truck is a powerhouse in its own right, featuring a powerful 6.2-liter V8 engine – which can be found in many models – that delivers an impressive 420 horsepower at 5,600 rpm and plenty of torque. The engine is complemented by a 10-speed automatic transmission, which performs smooth shifts between gears.
In terms of gas mileage, look to get around 14 in the city and up to 17 on the highway.
The AT4X leaves no stone unturned for off-road enthusiasts, offering an impressive array of high-level upgrades. These improvements include a two-speed transfer case, 32-inch all-terrain tires, and a factory lift that provides an impressive 11.1 inches of ground clearance.
Hill descent control, front tow hooks, and a comprehensive set of skid plates elevate its off-road capabilities. Sierra's Terrain Mode is another standout feature, providing an authentic one-pedal driving experience that maximizes control on steep inclines.
Finally, the truck has two dedicated off-road settings: off-road and terrain.
Like similar settings on other trucks, Off-Road mode deactivates certain systems, such as traction control, to give the driver more control of the vehicle. However, the terrain mode is a bit magical. This setting appears most vivid when the truck is in 4-Lo mode with the transmission in manual mode.
The truck makes a bold statement in style and substance. It's a truck that pushes the envelope, offering a great combination of power, comfort and off-road prowess. Whether you're navigating challenging terrain or cruising city streets, the AT4X is an attention-grabbing vehicle that delivers an exhilarating driving experience.
If you want to spend $81,000. Once you have the privilege of driving it, resisting its charm becomes a challenge.
So beware, because the allure of the GMC Sierra 1500 AT4X is an experience that's hard to escape.