The Chevy Camaro SUV offering blends the best of both worlds
As production of the legendary Chevrolet Camaro nears its end, the desire for the iconic American muscle car to continue is burning in the hearts of many enthusiasts. It's a fact not lost on GM or Chevrolet and a reason for the manufacturer to introduce the all-new Chevy Camaro SUV. Camaro SUV, you ask? correct! Think — Chevy's sleek, modern, Mad Max-style version of an SUV — lighter, lifted, loaded — all wrapped up in a Camaro-branded package.
RELATED: The Best Chevrolet Camaro Ever
Chevy Camaro SUV: Fact or Fiction?
The unfortunate truth is that the life of the sixth-generation Chevrolet Camaro is over, and the exact future of the Camaro nameplate is unknown. Rumors have been circulating about a Camaro sub-brand – SUV, 2+2, sedan, EV? Speculation has been whispered, and tales can run rampant, but here we get an up-close-and-personal look at a concept rendering that blends the best of both worlds for the 2025 Chevy Camaro SUV.
RELATED: 10 Things You Need to Know About the Popular Chevy Camaro SUV
Chevy SUV with Camaro chassis modifications
If this Camaro SUV from Kindig It Designs for Bitchin' Rides came out as a true, hand-built one-off, it'd probably grab a viral spot on the web, win a custom build award, and go under the hammer for nearly a half-million dollars or more on Barrett jackson; But coming off the line as a production Chevy model may not have the same high-dollar appeal for buyers.
While Camaro purists may scoff at the idea of ​​a Camaro SUV, a closer look might spark curiosity. Those who delve deeper into the rendering may see a bit of the Tesla Cybertruck's aesthetic mixed with the hourglass look of today's mid-engined Chevy marvel, the iconic C8 Corvette.
As the viewer's eye begins its path from the Camaro's familiar front fascia and moves to the widening hips in the rear, the four-door's elongated middle section adds to a look we're not used to. With more than "a little in the middle", it may have a strange feeling at first; But can Camaro fans get used to it, and after that, can the Camaro SUV live up to its iconic name? That remains to be seen.
RELATED: The Future of the Camaro: Is There Hope for One of Chevy's Most Iconic Nameplates?
The Camaro SUV is an off-road/hot rodder collaboration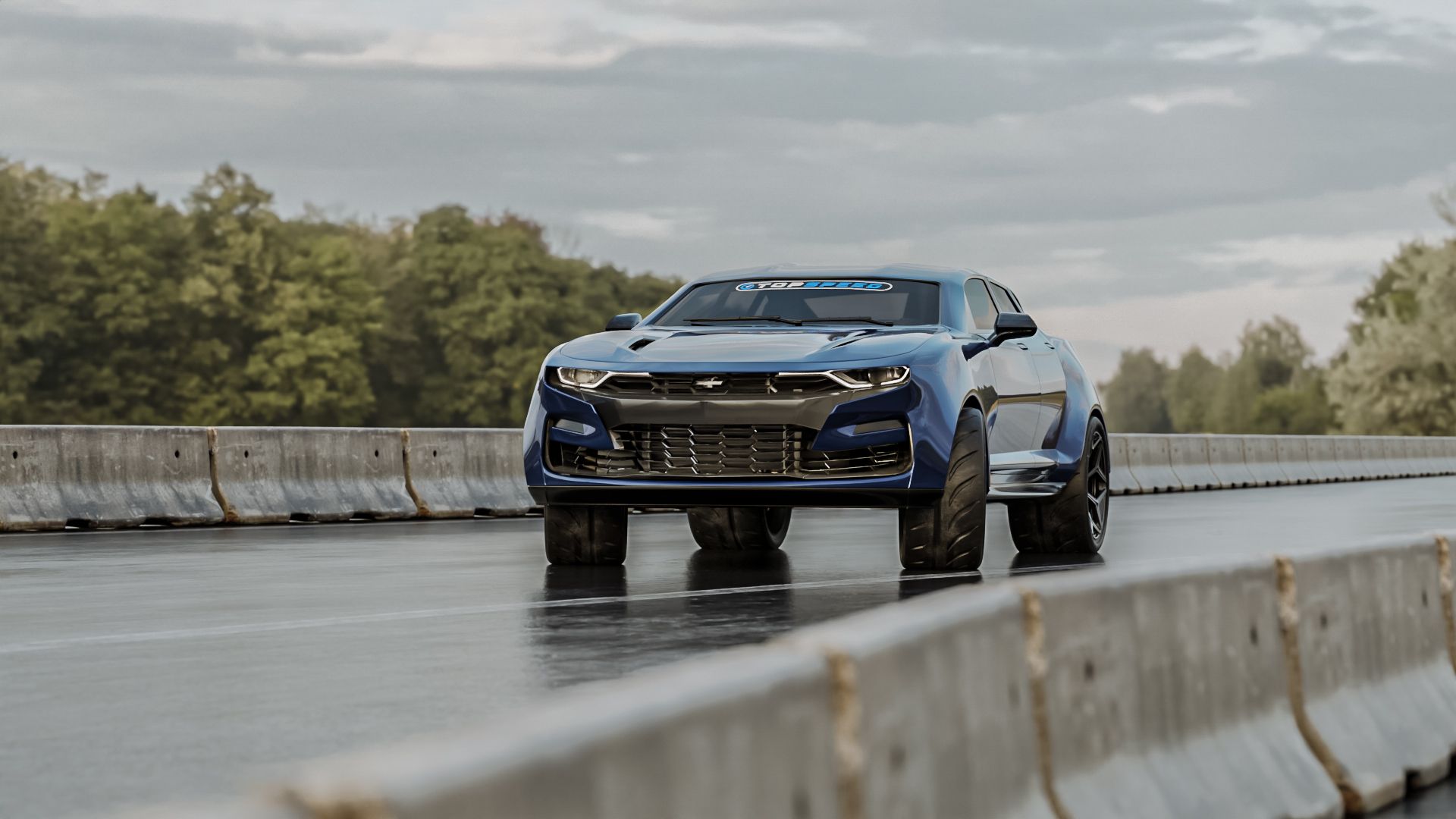 The Camaro SUV is certainly a recipe for form and function, swag and purpose. But we all know that the Camaro name cannot be taken lightly. Clearly, expectations will rise when the iconic Camaro badge is slapped on any road machine, so will this SUV be able to fill the shoes of its Chevy predecessor? If so, it will take more than just a name badge.
The SUV moniker has been associated with a wide range of vehicles, so the category can offer a variety of characteristics. A quick look at the Chevy Camaro SUV will immediately show its stance. Obviously there's a combination of the hot rod-style high rear end and the generally high ground clearance necessary for off-road four-wheel drive.
Although SUVs are now more popular than ever and have become a staple for soccer moms or family transportation, a Camaro SUV may bring a touch of cool to those who buy with only that intention or some classic flare to those Who want to touch it Different For their SUVs.
Many buyers of production models will likely add their own modifications with body and/or suspension lifts, custom wheels, and larger tires. Some may go in the opposite direction, slathering it with new rolling stock or even paint or a full wrap to enhance the personalized feel. Performance improvements will be another way to differentiate your Camaro SUV, but where does the basic starting point for power begin? Are we talking about combustion, electric or hybrid?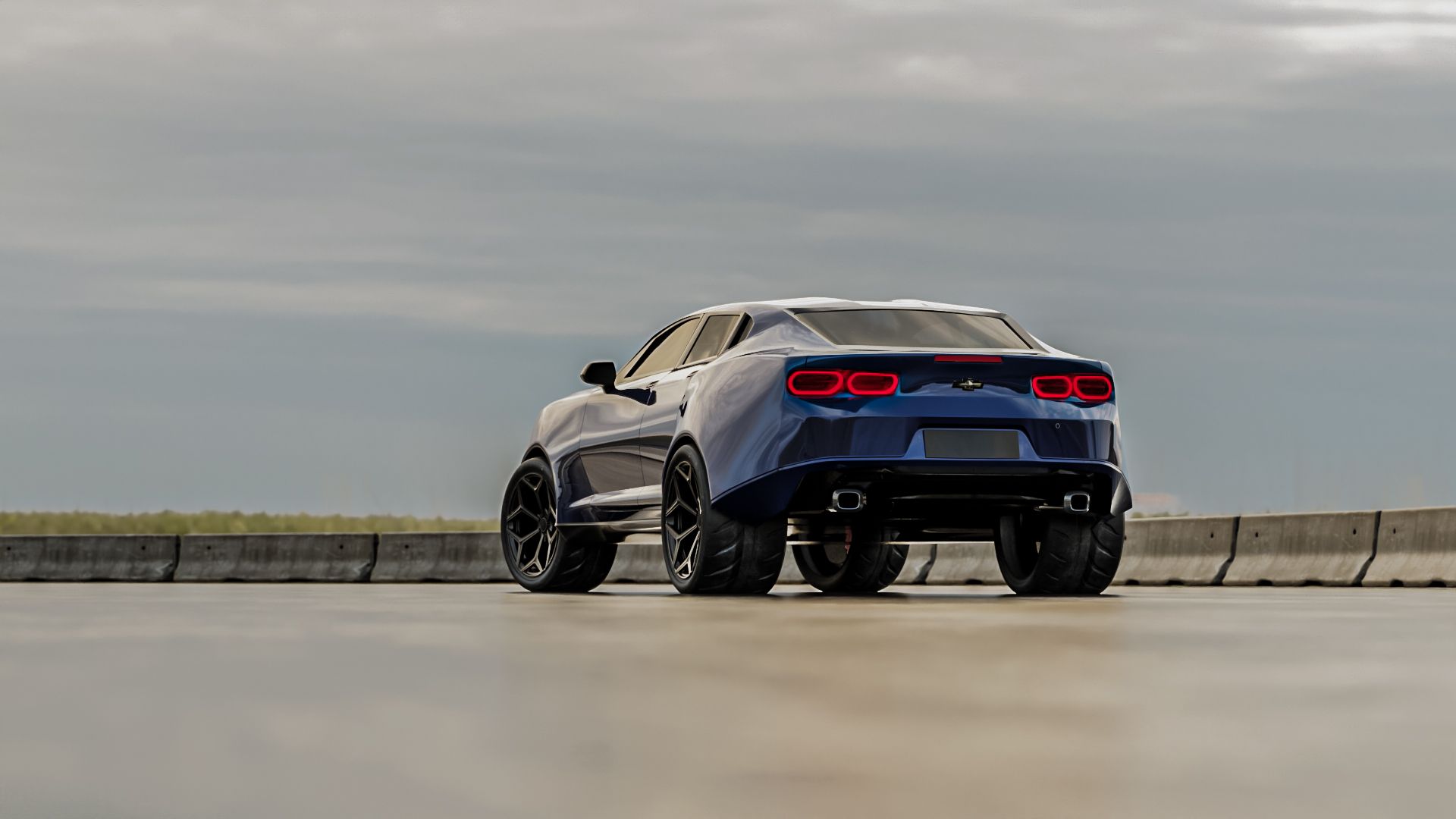 Let's face it when a Camaro rolls off the tongue, performance assumptions are made, and they're not quickly overlooked. If the Camaro SUV is powered by the current Ultium platform, you can expect an electric range of up to 400 miles, with performance capped at 8.5 seconds from 0 to 60 and 235 horsepower.
These specifications will not interest Camaro fans. So, if we look at the other end of the spectrum, there's a chance the Ultium AWD platform could push out 1,000 horsepower, and accelerate from 0 to 60 in three seconds. The latter is worthy of the Camaro name, but is still a potential handicap to the powerful combustion engine.
Regardless of whether you're a fan of the Camaro SUV, sedan, or other modified version of the OG American car that the name represents, there's one certainty to agree on — GM will be doing its own thing when unveiling the Camaro sub-brand's models. We can only hope they ignite a new generation of passion for the Camaro.