The driver of an SUV has died after colliding with a truck near Ames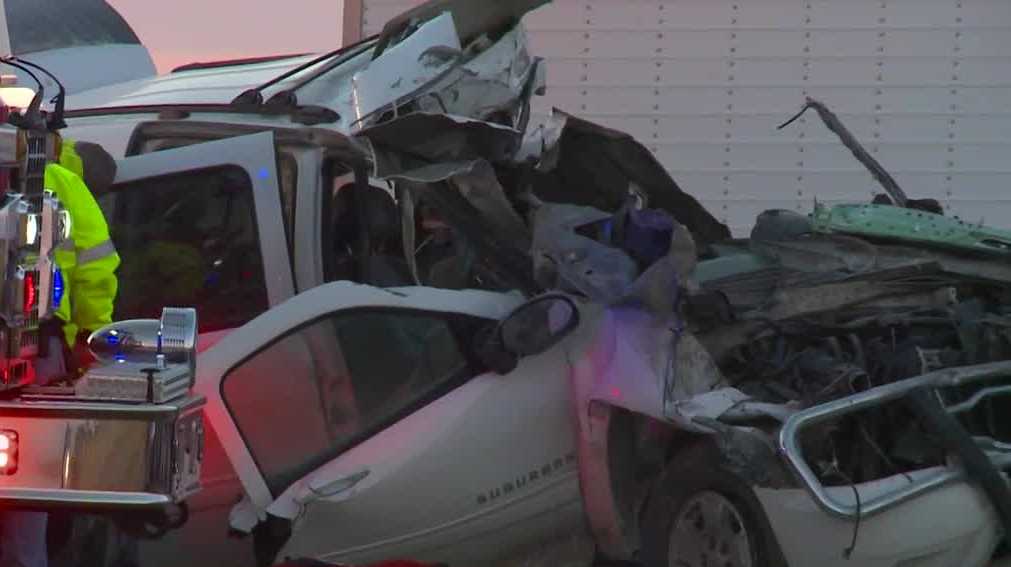 Officials have identified the man killed in a crash between an SUV and a semi-truck in Story County near Ames Tuesday night. The accident happened around 5 p.m. at the intersection of 590th Street and 210th Street in Northeast Ames. The driver of the SUV, identified as Mark Cunningham, of Nevada, was trapped inside the vehicle, the Story County Sheriff's Office said. He died at the scene. Two dogs were also in the vehicle during the incident. The sheriff's office said one dog was euthanized due to its injuries. The other dog is undergoing treatment. The sheriff's office said the crash occurred at an uncontrolled intersection, meaning there were no stop or yield signs. Drivers are urged to stop completely at uncontrolled intersections until they have properly cleared all directions. According to the latest data from the Iowa Department of Transportation, 310 people have died so far this year on Iowa roads. That's 27 more people than at the same point in 2022. Over the past five years, an average of 338 people have been killed in crashes statewide annually. WATCH: Officials urge caution at uncontrolled intersections after fatal crash in Story County
Story County, Iowa —
Officials have identified the man killed in a crash between an SUV and a semi truck in Story County near Ames Tuesday night.
The accident happened around 5 p.m. at the intersection of 590th Street and 210th Street in Northeast Ames.
The driver of the SUV, Mark Cunningham, of Nevada, was trapped inside the vehicle, the Storey County Sheriff's Office said. He died at the scene.
Two dogs were also in the vehicle during the incident. The sheriff's office said one dog was euthanized due to its injuries. The other dog is undergoing treatment.
The sheriff's office said the crash occurred at an uncontrolled intersection, meaning there were no stop or yield signs. Drivers are urged to stop completely at uncontrolled intersections until they have properly cleared all directions.
According to the latest data from the Iowa Department of Transportation, 310 people have died so far this year on Iowa roads. That's 27 more people than at the same point in 2022. Over the past five years, an average of 338 people have been killed in crashes statewide annually.
WATCH: Officials urge caution at uncontrolled intersections after fatal crash in Story County
(tags for translation) ames