The Electrify Expo takes over the iconic Formula 1 track Circuit of the Americas for a weekend of electric fun including Tesla, BMW, Ford and over 100 leading electric brands.
The action zone is back with Ford's Mustang Mach-E 1400; The Volvo EX30 and EX90 will make their public debut in Texas
Consumers have the opportunity to hit the track or drive on the street with a large number of electric vehicle brands.
Electric bicycles, e-motorcycles, e-skateboards and multiple children's areas will be in full action
Festival hours are 10am-5pm Saturday, November 11 and Sunday, November 12; Tickets can be purchased Connected And personally
AUSTIN, Texas, Nov. 01, 2023 (GLOBE NEWSWIRE) — Electrify Expo, North America's largest electric vehicle festival, is bringing all-electric vehicle fun to all ages in Austin this weekend in an action-packed event, November 11. -12, at Circuit of the Americas. Attendees will ride, drive and display the world's leading electric cars and trucks along with electric motorcycles, e-bikes, e-scooters, e-skateboards and more. According to Axios, electric vehicles accounted for 9.3% of monthly new vehicle registrations in the Austin area in January 2023 — up 7% from the previous year. This growth is another sign that the shift to electric vehicles is rapidly gaining momentum.
"We are excited to bring the biggest and best brands from around the world to Austin to showcase their latest products and technology," said PJ Burtwell, founder and executive producer of Electrify Expo. "With a new Formula 1 test track, new products, a Ford Thrill Zone and a dedicated electric vehicle area, Showoff, this is an event you won't want to miss."
A fun festival for all ages, the Electrify Fair has something for everyone. The weekend will feature entertainment, including all kinds of exciting demo courses, huge kids' areas, music, shows and food.
Electrify Expo Austin will be the festival's final stop on its seven-week tour in 2023. Volvo's EX90 all-electric SUV and EX30 compact electric SUV will make their Texas debut at this weekend's event. Volkswagen returns to the Electrify Expo with the much-anticipated ID.Buzz and ID.4 alongside other automakers like BMW, Polestar, Porsche and many more.
Tesla will be showcasing its full lineup with the Model 3, S, X, and Y as well as Optimus, otherwise known as the Tesla Bot.
Ford returned to the Electrify Expo Thrill Zone to showcase the Mustang Mach-E® 1400, with a unique 1,400-horsepower prototype developed in collaboration with RTR Vehicles to highlight the performance potential of electric vehicles. Electrify attendees will have the opportunity to experience an exciting and exhilarating ride with a professional driver in a Mustang Mach-E® 1400 and take a hot ride in a Mustang Mach-E® GT.
The festival features three children's zones, where little ones can ride Stacyc electric balance bikes, go-karts and child-sized Super73 e-bikes.
Attendees can check out the Austin Energy Education Center to learn how to take advantage of the rebates and start their shopping journey.
Whether you're looking for a high-performance demo or a relaxing street cruise, Electrify is your one-stop-shop to try out tires on all things electric including:
BMW: i7, iX xDrive50, iX M60, i4 eDrive 35, i4 eDrive 40, i4 M50
Ford: Mach E, F-150 Lightning
Lexus: TX 500h, RZ 450e, RX 450h+ and NX 450h+
Mitsubishi: Outlander PHEV
Pole Star: 2, 3 and 2 GMT
Porsche: Porsche Taycan
Tesla: Models S, 3, X, Y + Optimus (Tesla Bot)
Toyota: Prius Prime, Prius, Tundra, Sequoia Hybrid, Corolla Cross HV, BZ4X
FinFast: VF3, VF8, VF9
Volvo: EX30, EX90, all-electric XC40 Recharge, C40 Recharge; Recharging the XC60 hybrid electric vehicle and recharging the XC90 hybrid electric vehicle
Volkswagen: ID.Buzz, ID.4
In addition to automakers, attendees in Austin will experience exciting e-bike, e-scooter, and other micro-mobility products on two and four wheels from top brands including:
KTM
SUPER73
Jack rabbit
Gocycle
New
One wheel
Owl bikes
Stasik
And much more
For a full range of brands, visit www.electrifyexpo.com/austin
Media interested in attending can request credentials by email (email protected).
About the electricity exhibitionElectrify Expo is North America's largest outdoor electric vehicle (EV) festival showcasing the latest technology and products in electrification including emerging and legacy electric vehicles, electric motorcycles, bicycles, scooters, skateboards, boats, surfboards, and more. The festival addresses one of the most challenging barriers to mass adoption of electric vehicles – first-hand experience with the product – through meaningful demonstrations and test rides. Top brands from around the world showcase and attend Electrify Expo events to meet consumers at all stages on their path to electricity. The 2023 events will be held in Long Beach and San Francisco, California, Washington, D.C., New York, Seattle, Miami, and Austin, Texas. To stay up to date on the latest news and announcements from Electrify Expo, visit www.electrifyexpo.com and follow us on Twitter, Facebook and Instagram.
Media contactSkyya Public Relations(email protected)
The image accompanying this announcement is available at https://www.globenewswire.com/NewsRoom/AttachmentNg/67541cd4-9f1a-46ce-a67d-bb19f1b7f17b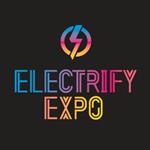 Electrifying Expo Austin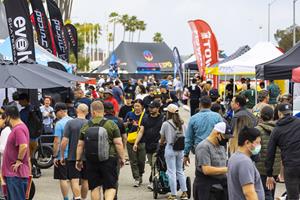 The Electrify Expo takes over the iconic Formula 1 track Circuit of the Americas for a weekend of electric fun including Tesla, BMW, Ford and over 100 leading electric brands.
Source: Electricity Exhibition