Among the definitions of "luxury" are descriptions such as "great comfort," and what adds pleasure to comfort that is not necessary at all. These seem like perfect descriptions for the Genesis Electrified GV70, a beautiful electric car that maintains the Korean brand's exemplary hitting streak.
This may come as a surprise, as some electric car enthusiasts tend to look down on EVs like the Electrified GV70. That's because it uses a platform that's designed to be independent of its powertrain rather than riding on a dedicated EV architecture. Genesis has access to one of those features, one of the best in the industry in fact, called E-GMP. It underpins the quirky-looking GV60 crossover, as well as some very good electric cars from Hyundai (which owns the Genesis brand), but not the GV70.
This hard-line approach may seem intellectually rigorous, but it is misleading. Both BMW and Korean OEMs have developed fairly good platforms that can be used to build pure electric vehicles or combustion-engined cars, and I would go so far as to say that the Kia Niro EV, BMW i4, BMW i7, and Genesis G80 are and are each better than Hybrid or gas-burning versions, although more expensive.
This is certainly the case here. You can get a 2.5-liter GV70 turbo for less than $45,000; The electrified GV70 starts at a much higher price of $66,450, although with 429 hp (320 kW), it is much more powerful than the $57,500 V6 GV70. Check the box to add the Prestige package, and that price rises another $6,800, as was the case with our test car.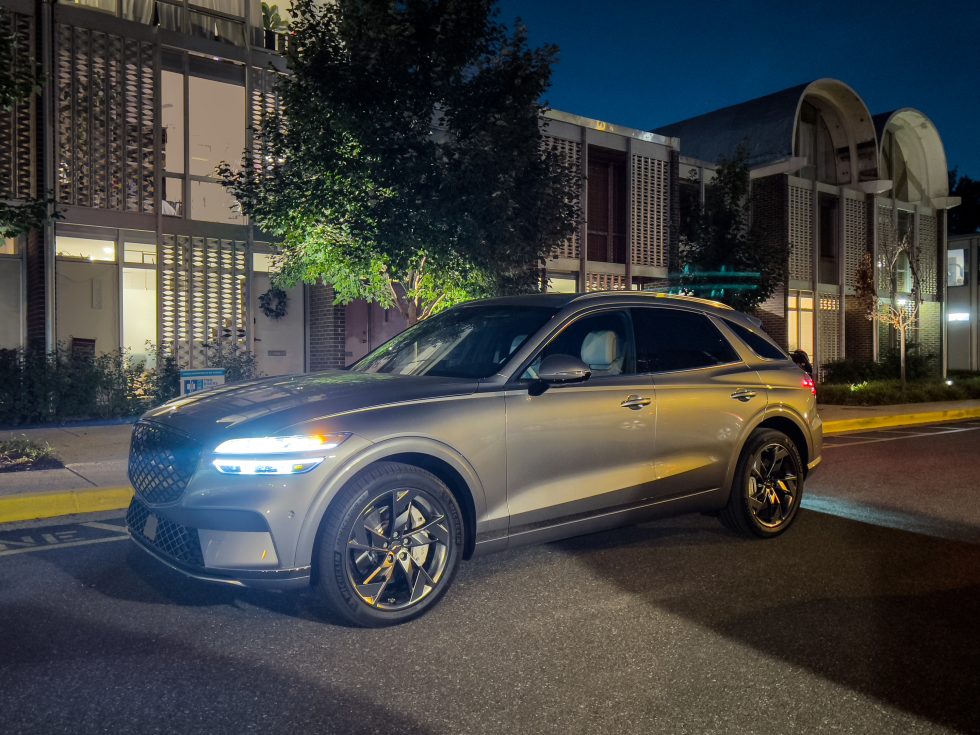 Instead of a thirsty V6, the electrified GV70 is propelled by a pair of permanent magnet electric motors rated at 214 hp (160 kW), 258 lb-ft (350 Nm), fed by a 74 kWh battery pack (total capacity 77.4 kW per hour). The combined power is often limited by the battery compared to the motors, but in this case the maximum power is 429 hp (320 kW), or 483 hp (360 kW) for periods of up to 20 seconds.
If these specs sound a little familiar, that's because they're essentially identical to the GV60 we tested last year — just because the GV70 platform can accommodate an old-fashioned cylinder engine doesn't mean it can't have very modern EV batteries and motors instead. It charges as quickly as the GV60, too – from 10 to 80 percent charge in 18 minutes when connected to a 350-kilowatt charger. (Slow charging takes about seven hours using a 48-amp Level 2 charger.)
The electrified GV70 is a joy to drive. It's on the smaller end of the midsize SUV range at 185.6 inches (4,714 mm) long and 75.2 inches (1,910 mm) wide, and from the driver's seat, there's good visibility forward and to the sides with minimal blind spots. It's easy to get on the road and off, helped by a good camera and sensor setup.
As always, how a car looks is subjective, and some may not enjoy the 'Bentley wagon' vibe that the GV70 gives off. I do, and hiring former Bentley designer Luc Dunkervolk was one of those smart decisions made with BMW's Albert Biermann to transform Hyundai Motor Group's R&D efforts.