Why buy excitement when you can rent it? These are the most popular cars on Turo.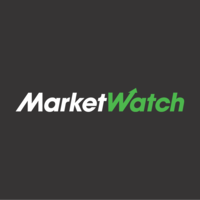 Written by Nelson Erson
The peer-to-peer car-sharing company's reservations and "favorites" reveal the cars of people's dreams
Have you ever wondered what it means to drive a certain car, but couldn't figure out a way to make it happen? Dealership test drives aren't long enough to get to know the car, and sometimes the car you're interested in is only a few years old – or even older. This is where Turo comes into play. In addition to offering car rentals just like any other, the peer-to-peer car sharing company allows car enthusiasts to share their cars with others, meaning you can find everything from exotic cars to classic Porsches (POAHY). ) Sports cars to the latest electric cars, as well as SUVs, luxury cars, and even minivans are available for rent.
Turo divides the cars listed on its service into standard, deluxe, and super deluxe classes, with standard class vehicles worth less than $45,000, luxury class vehicles worth more than $45,000, and super deluxe vehicles worth more than $85,000. Vehicle values ​​are based on third party fair market appraisal, and there are some age-based restrictions on who can rent Deluxe and Super Deluxe vehicles depending on the renter's location.
So what type of cars do Turo users rent the most? What cars catch the attention of people who rent them? Below are the most popular Turo cars based on the number of bookings over the past year.
Top 5 Standard Rentals on Turo:
1.Mazda3
Available in both sedan and hatchback body styles, the Mazda3 (MZDAY) has long been one of the most fun-to-drive cars in its class, and it's also inexpensive, so it makes sense that it's the most popular car for rent on Turo. It's also elegant, has an upscale interior, and is available with all-wheel drive and a 250-horsepower turbocharged engine.
2. Kia Seltos
The Kia Seltos (KR:000270) is compact on the outside but spacious on the inside, combining elegant looks with a comfortable ride and powerful technology inside the cabin. The Seltos is still a new model, first introduced for the 2021 model year, and the combination of a low price, available all-wheel drive and solid equipment across the various trim levels makes it an attractive option.
3. Jeep Wrangler
If you're looking to get a little off the beaten path, a Jeep Wrangler is an excellent option, although you'll want to make sure you don't take it off-road during your rental, as this is a violation of Turo's usage policy. If you're looking to buy a Jeep in the near future and want to see what everyday life is like, Turo is a great choice.
Read more: 2024 Jeep Wrangler: Updated and updated, still one of the most capable off-road SUVs money can buy
4. Be Nero
Whether you're talking about the all-new Kia Niro unveiled for 2023 or the previous model dating back to 2017, the Kia Niro is an efficient and comfortable subcompact SUV designed for maximum efficiency in hybrid and electric forms. Many Niro models get around 50 mpg combined.
5. Ford Mustang
The Ford (F) Mustang is an aspirational car for those who appreciate speed and style, so it's no surprise that it's one of Turo's most booked cars. From the classic models that helped build America's love of small cars to today's incredible performance monsters, Mustang is a performance-per-dollar champion.
Plus: 10 new cars worth waiting for
Top 3 luxury class rentals in Toro:
1. Tesla Model Y
While the starting price of a Tesla ( TSLA ) Model Y is technically under the $45,000 mark, most are configured well beyond that mark, adding a host of high-tech features and limited self-driving capabilities to a maximum range of 330 miles. and accelerate facial stretching for performance models.
Read: 'Dirtier to build but cleaner to drive': This is how many miles you need to drive an electric car to reduce carbon emissions, study finds
2. Chevrolet Corvette
Speaking of performance models, the American supercar, Chevrolet Corvette, makes it into the luxury segment thanks to its dynamic appearance and excellent performance. Whether you're a fan of the front-engined Corvettes of the first seven generations or the exotic competition mid-engine Corvettes of the eighth generation, Turo's passionate owners have you covered.
RELATED: 2024 Chevy Corvette Review: It's All About the E-Ray, the Fastest Corvette Ever.
3. BMW 4 Series
Available in coupe, Gran Coupe (four-door coupe) and convertible body styles, the BMW (XE:BMW) 4 Series is more like a family of cars than a single model, especially when you consider the breadth of performance across the globe. Range from 430i to M4. Whichever model you choose, you'll find a driver's car wearing more refined technologies and materials as you move up the price ladder.
SEE: 2024 Nissan GT-R review: A retro sports car that delivers high-performance thrills
Turo users' favorite cars:
Beyond price-based categories, Turo also offers its users the ability to rent "favorite" cars they want to rent, whether they plan to or not — think of it as a kind of wish list. While you might expect it to be populated by Lamborghinis and the like, Turo's user base seems more realistic in its aspirations, with a short but reasonable list of impressive vehicles making up the top three.
1. Mercedes-Benz E-Class
The Mercedes-Benz E-Class is a favorite of luxury sedan and wagon enthusiasts, especially those who frequently travel long distances. The quality, attention to detail, comfort and planted road feel of the E-Class make it worthy of Turo users' attention.
2. Mercedes-Benz AMG GT
While there's a 4-door Mercedes-Benz AMG GT that's also a popular choice among Turo users, it's the long hood and big performance of the 2-door AMG GT supercar that attracts favorites from Turo browsers. This is no surprise to those who love the speed, style or drama of a big, loud V8.
Read: Cars most vulnerable to theft
3. Dodge Charger
And speaking of big, loud V8 engines, there's probably no better brand than Dodge, and no better model than the Dodge Charger. Even if you don't opt ​​for one of the terribly powerful V8 models, the base V6 Charger is still a fun car to drive, with most of the same imposing model, but there's no denying the appeal of a 700-horsepower beast.
This story was originally published on KBB.com.
-Nelson Erson
This content was created by MarketWatch, operated by Dow Jones & Co. MarketWatch is published independently of Dow Jones Newswires and The Wall Street Journal.
(End) Dow Jones News Agency
01-23-11 0502ET
Copyright (c) 2023 Dow Jones & Company, Inc.