Why is the Ram 1500 REV a masterstroke?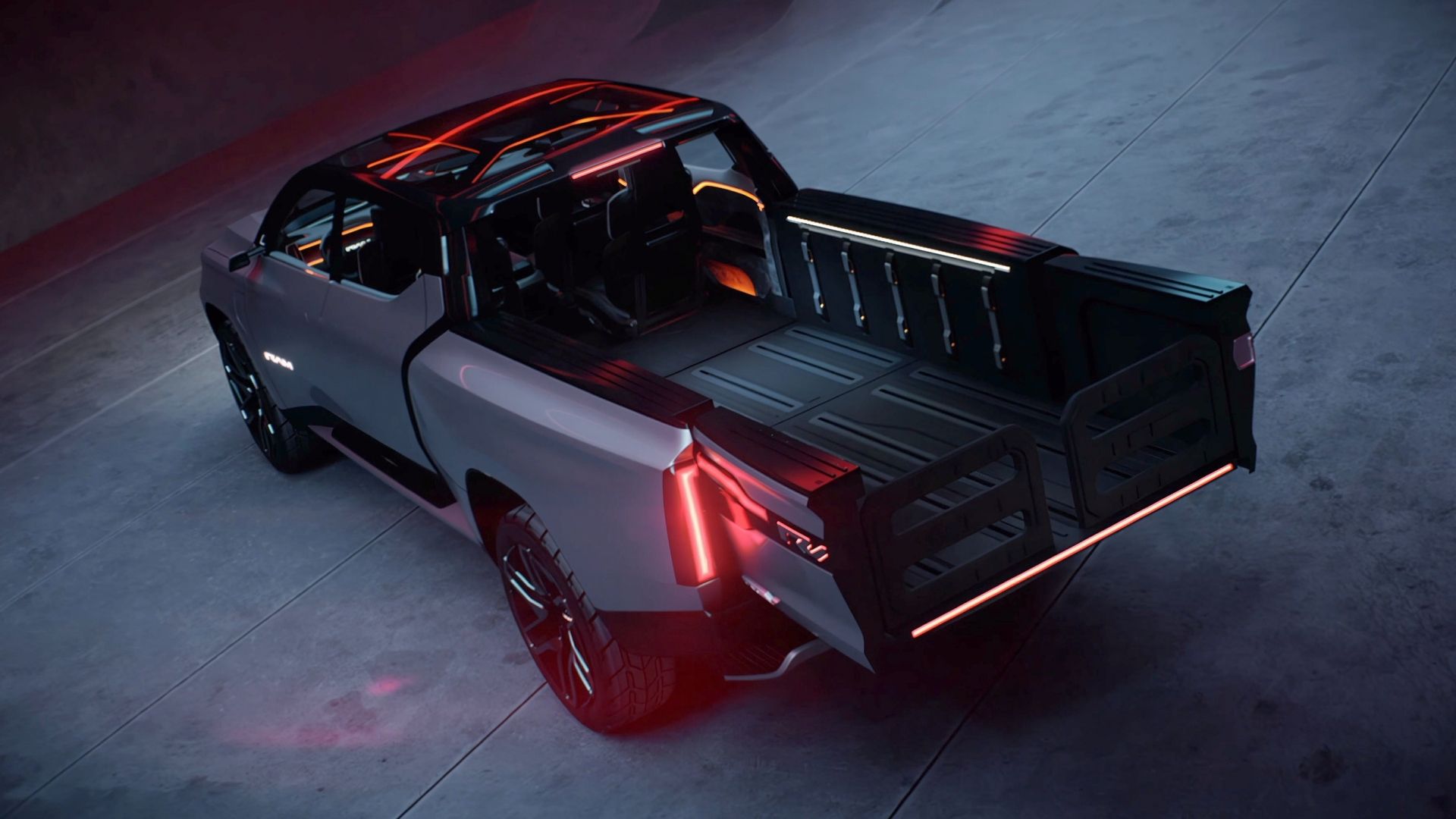 Electric pickup trucks are the hottest new trend in the auto industry. Automakers are investing billions of dollars in developing and producing electric trucks, and consumers are eager to get their hands on them. There are a number of reasons behind the popularity of electric pickup trucks.
First, they offer a number of advantages over traditional gasoline-powered trucks. Electric trucks are becoming more efficient, quieter and produce no emissions. They are also often more powerful and have better torque than gasoline-powered trucks. Second, electric trucks are becoming more affordable. The cost of batteries has declined steadily in recent years, and automakers are passing those savings on to consumers.
As a result, electric trucks are now accessible to a wide range of buyers. Third, electric trucks are becoming more capable. Early electric trucks had limited range and towing capacity, but newer models offer significantly improved performance. The Ram 1500 REV is making waves in the electric vehicle world, delivering an exceptional combination of performance, incredible range and uncompromising luxury. That's why this Ram EV is a masterstroke.
The information in this article comes from RAM.
Related: Why is the Ram 1500 REV a threat to every other electric truck?
The 1500 REV brilliantly blends performance, range and luxury
Built on Stellantis' robust STLA frame platform, the all-electric Ram 1500 REV is a masterstroke of engineering, blending exceptional performance, range and luxury. With a powerful electric motor rated at 654 horsepower and 620 pound-feet of torque, the Ram 1500 REV delivers exhilarating acceleration, reaching 0-60 mph in just 4.4 seconds.
Ram 1500 REV performance specifications
| | |
| --- | --- |
| Horse power | 654 horsepower |
| Torque | 620 ft. lbs |
| 0-60 mph | 4.4 seconds |
| Payload | 2700 pounds |
| payment system | Four-wheel drive and front-wheel drive |
(Specifications sourced from RAM)
The Ram 1500 REV also offers an impressive range, up to 500 miles on a single charge with the optional 229 kWh large battery pack. And thanks to the Smart Charging Port, the Ram 1500 REV can charge up to 110 miles in just 10 minutes, making it easy to keep the battery flat.
Ram 1500 Rev range
| | |
| --- | --- |
| 168 kWh battery | 350 miles |
| 229 kWh battery | 500 miles |
(Specifications sourced from RAM)
Related: 10 reasons why the Ram 1500 REV is special
Amazing towing and payload capacity
When choosing a truck, towing capacity is a critical consideration, especially if you plan to haul heavy loads. The Ram 1500 REV excels in this field, as it is tied to the Tesla Cybertruck with a maximum towing capacity of 14,000 pounds. This makes it a strong candidate for the list of best towing capacity trucks on the market, capable of towing a small boat, caravan or trailer with ease.
Ram 1500 REV storage specifications
| | |
| --- | --- |
| Cargo bed | 18 feet |
| Frank | 15 cubic feet |
(Specifications sourced from RAM)
In addition to its impressive towing capacity, the Ram 1500 REV also has a number of other features that make it a compelling choice for truck buyers. A power liftgate with a split-door design provides additional cargo space in the bed, and an 18-foot-long cargo tunnel that runs from the back of the truck bed to the front of the bed provides convenient storage for long, thin items.
Related: Why would minivans be the better electric vehicles?
This Ram will make long trips more comfortable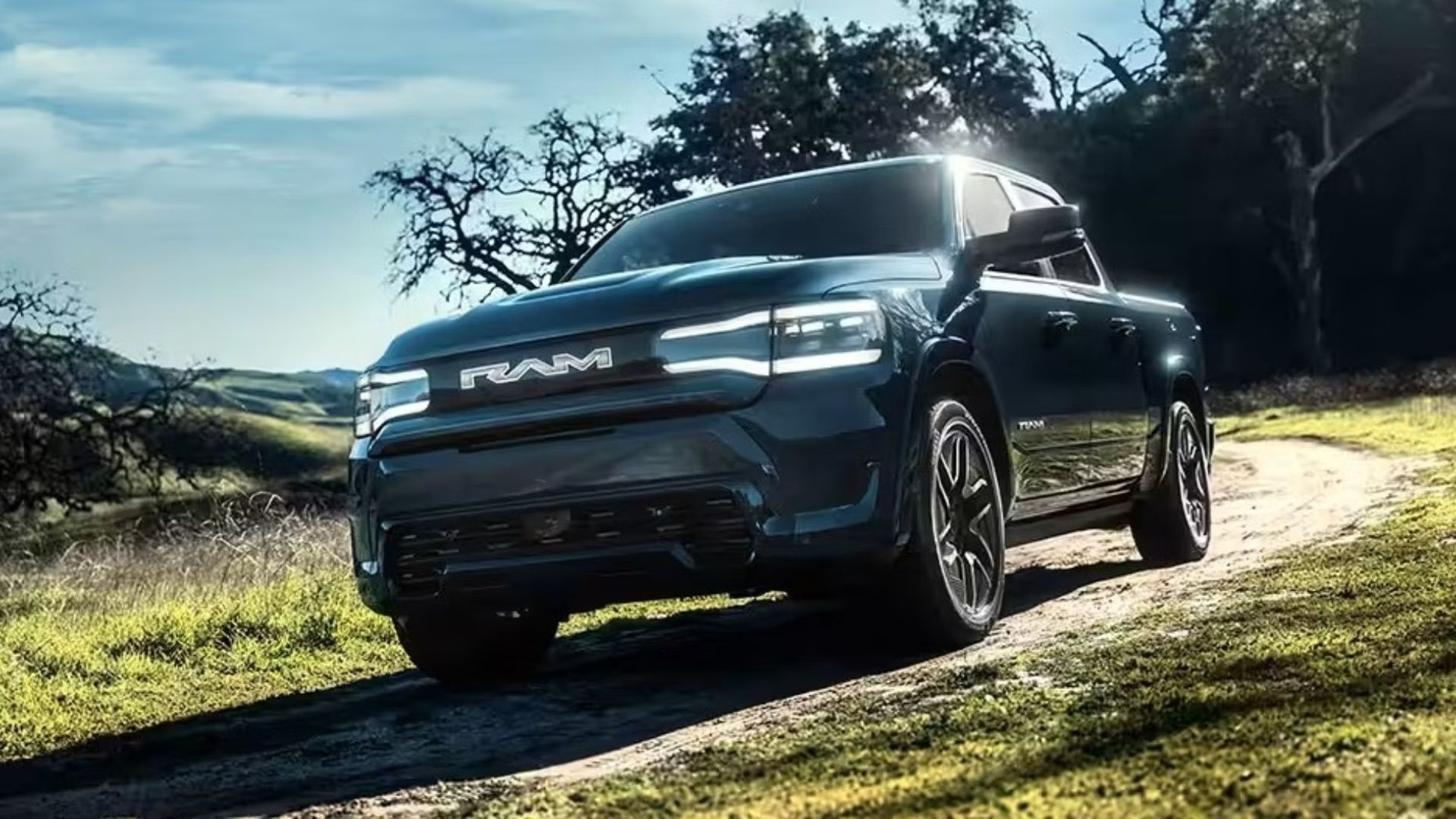 The Ram 1500 REV's hands-free Active Drive Assist system is advanced driver-assistance technology that makes long trips more comfortable and efficient. It uses a combination of sensors, cameras and radar to maintain a constant speed and a safe following distance behind other vehicles, allowing you to relax, take your hands off the wheel and focus on the road ahead.
Hands-free Active Driving Assistant is available on approved roads, where it can steer the truck within its lane, maintain a safe speed, and adapt to changes in traffic flow. The system is also able to make lane changes and overtake other vehicles with your consent.
Single-pedal driving for enhanced efficiency
The Ram 1500 REV also features One-Pedal Ride, a groundbreaking feature that enhances efficiency by engaging the regenerative braking system when you let off the accelerator. This allows the truck to gradually slow down while recovering kinetic energy to recharge the battery. The independent management of the Ram 1500 REV's electric drive motors enhances efficiency by optimizing the use of the truck's dual electric motors.
This results in a smoother and more responsive driving experience, while also increasing range. The Ram 1500 REV's hands-free Active Driving Assist features combine with one-pedal driving features to deliver a new level of efficiency for long-distance driving. With these systems in operation, you can relax, enjoy the ride, and know that the truck is working hard to maximize range and efficiency.
Related: 2025 Ram 1500 REV: Everything we know so far
The Ram REV's interior is as luxurious as it gets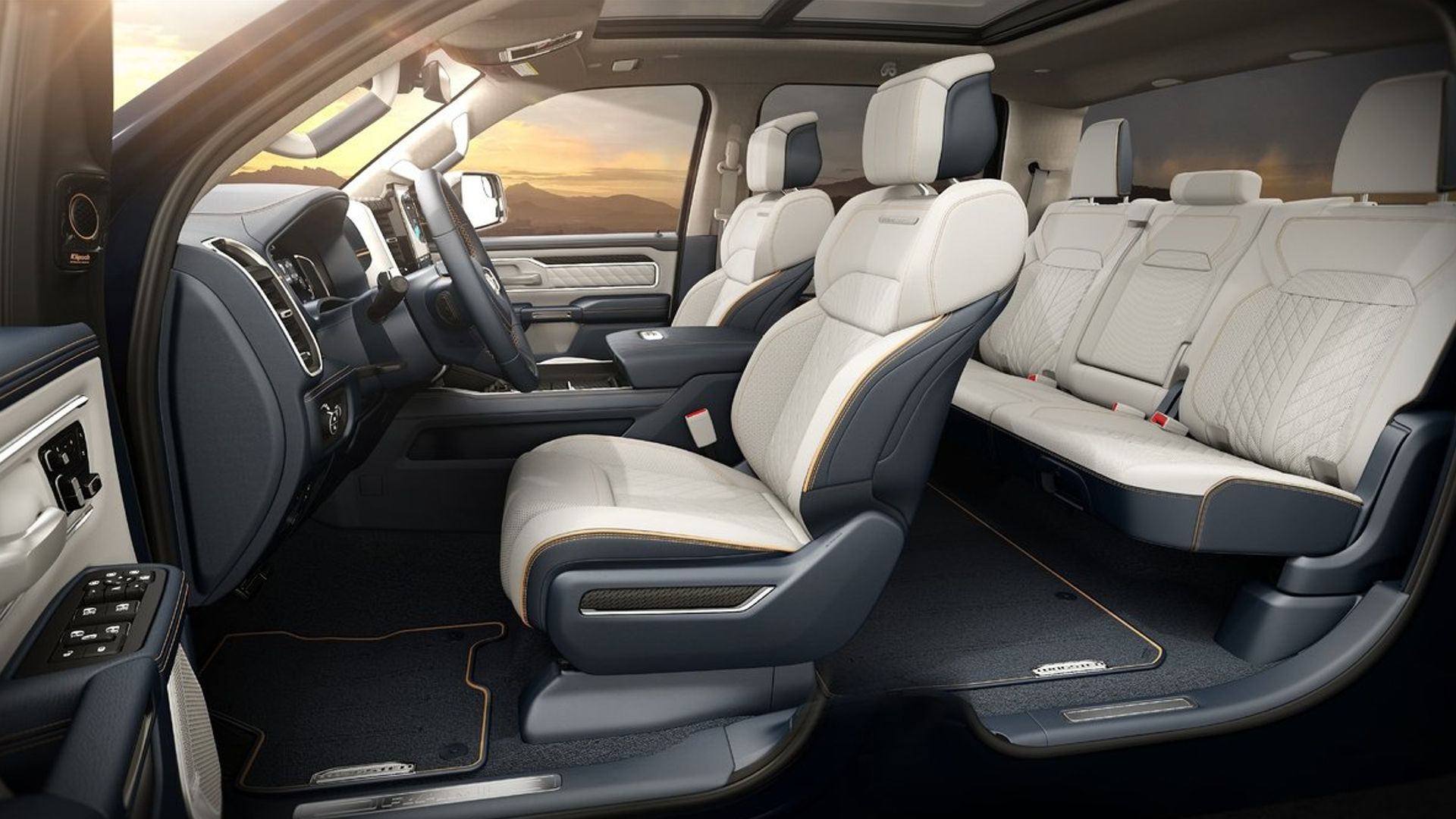 The Ram 1500 REV's interior is expected to revolutionize pickup truck luxury, setting a new standard with an array of premium, durable materials. The cabin is designed with an emphasis on high-quality textures, colors and materials that have been meticulously selected to enhance comfort, luxury and functionality. Ram's commitment to delivering an uncompromising experience is evident in its use of premium materials such as carbon fiber, metal and leather throughout the interior.
Comfort and fit are taken to the next level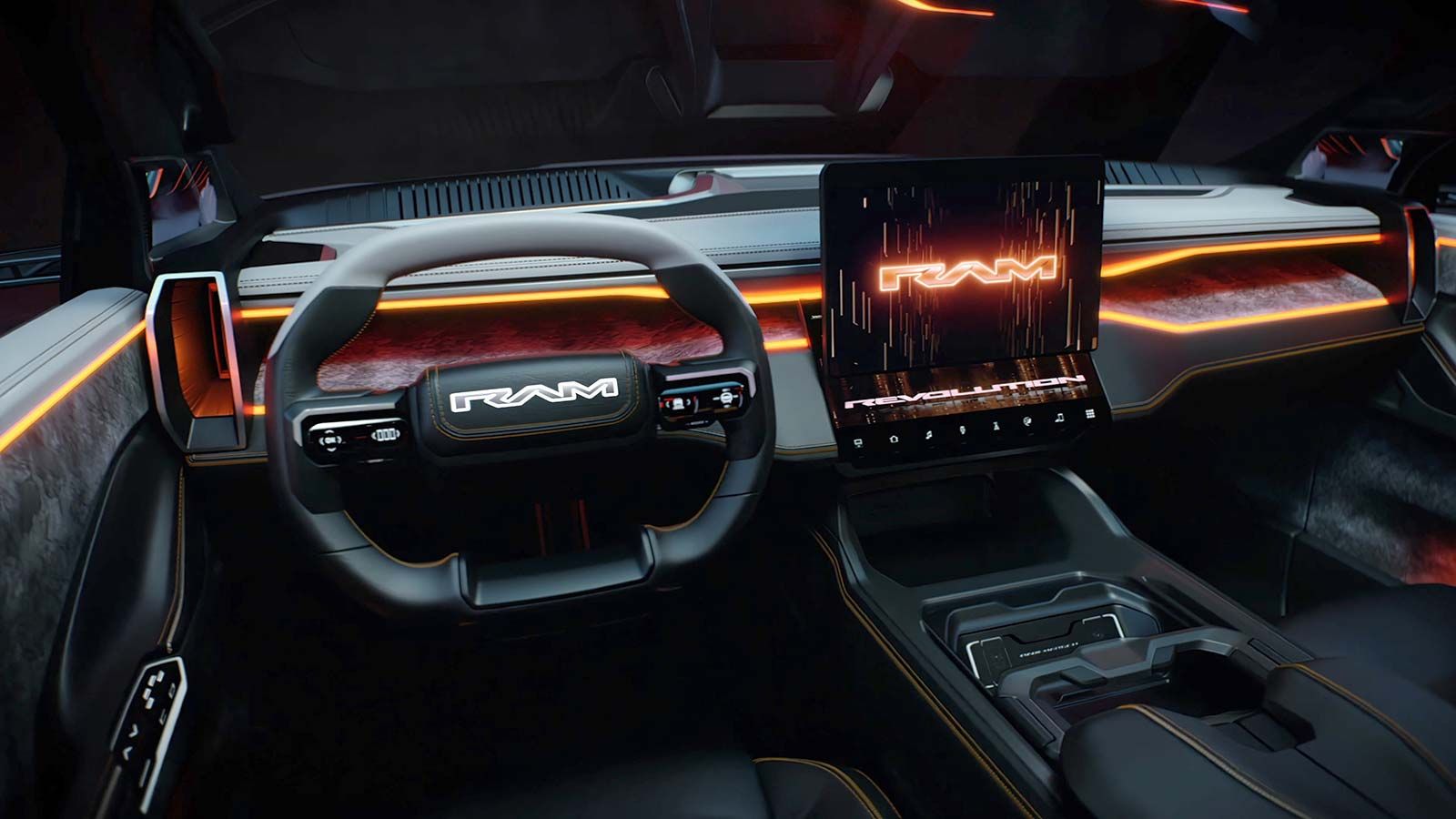 The driver and front passenger seats are equipped with 24-way heated and ventilated power seats with memory settings and massage function, complemented by plush four-way power headrests. The interior of the Ram 1500 REV also features a high-quality Klipsch Reference Premiere audio system with 23 speakers, and a dual wireless smartphone charging system to ensure a comfortable and enjoyable trip.
The infotainment screens provide a truly immersive experience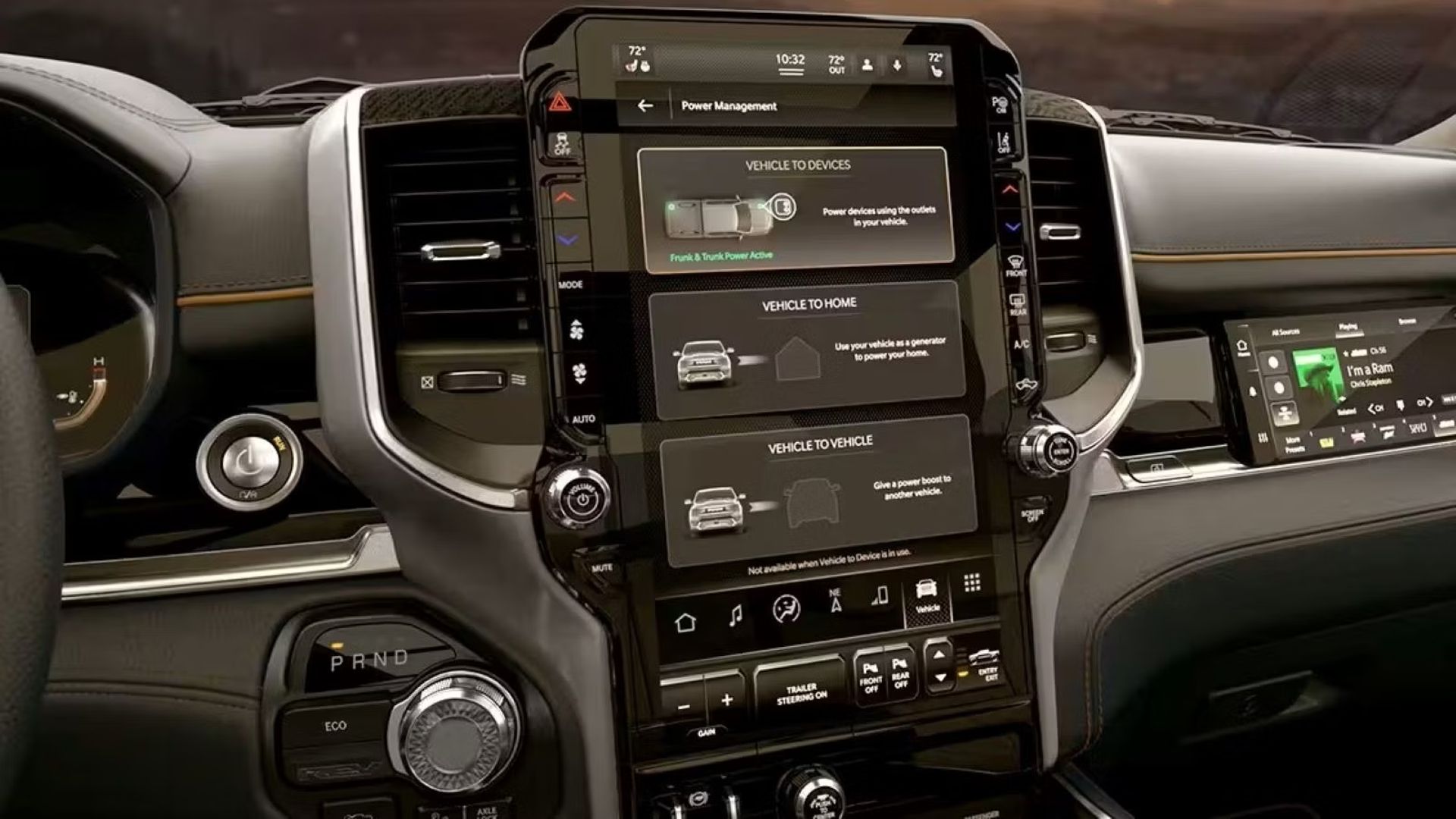 The all-new 2025 Ram 1500 REV offers a choice of two large infotainment screens: a standard 12-inch touchscreen and an optional 14.5-inch reconfigurable touchscreen with split-screen capability for dual applications. The Ram 1500 REV also features a 10.25-inch passenger display, visible only to the front passenger, with dynamic touch controls and an HDMI jack for smartphone mirroring.
This screen mirroring feature seamlessly integrates the Ram 1500 REV's UConnect 5 system with popular Internet searches, music playback and other useful features. Additionally, the Ram App can be paired with a smartphone to use as a key, which can be shared with multiple users and allows full access and operation of the Ram 1500 REV.
Ram tries to challenge Al Qaeda with "suicide" doors.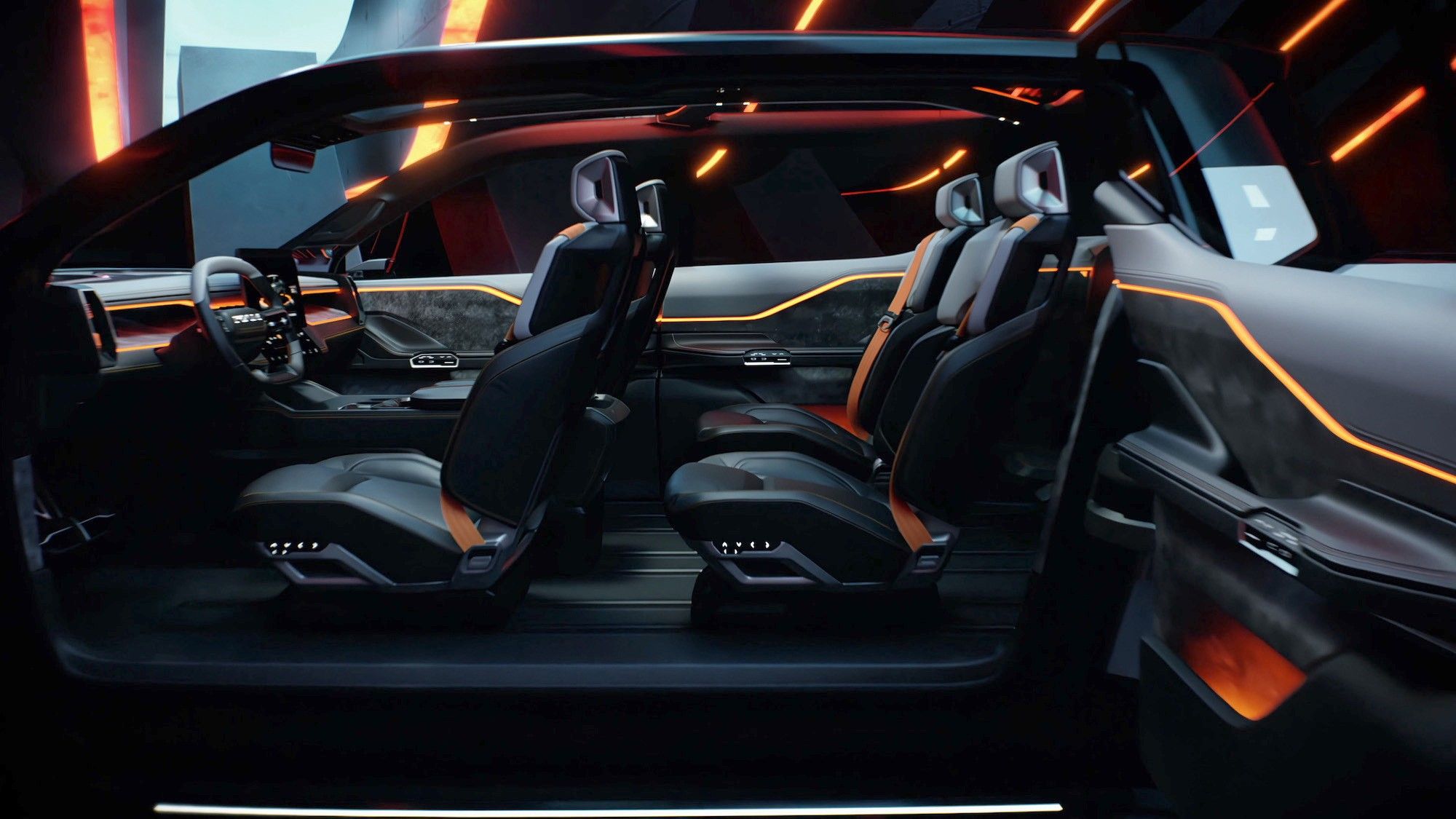 Ram is challenging the norm with its use of rear-hinged rear doors, also known as suicide doors, on the Ram 1500 REV electric truck concept. This unconventional door design eliminates the B-pillar, creating more space for interior access. This can be useful for getting in and out of the truck, as well as for loading and unloading cargo.
Back-hinged doors have serious drawbacks
However, back-hinged doors also present some challenges. In tight spaces, two large doors can be cumbersome and hinder access to the interior. Additionally, the Ram 1500 REV's jumpable third-row seats, which are located behind the rear doors, don't make the truck a true three-row vehicle.
Despite these drawbacks, the Ram 1500 REV's rear-hinged doors add a touch of flair and practicality to the truck. It remains to be seen whether this unique door design will be transferred to the production version of the truck, but it is certainly a bold move by Ram.
Related: 10 things to know about the Ram 1500 REV
A legacy of excellence
To fully appreciate the importance of the Ram 1500 REV, we must first acknowledge the rich history of Ram trucks. A journey that began in 1918 with the production of the first Dodge truck, designed primarily for commercial use. Over the decades, Ram has evolved from its utilitarian roots to become a lifestyle and sports icon, transcending its role as a workhorse and agricultural truck.
Ram's legacy is built on innovation, durability and performance. From the early days of the Dodge Brothers to the iconic Ram Power Wagon, to the new Ram 1500, Ram trucks have continually pushed the boundaries of what is possible in the pickup truck segment.
Excellence in every detail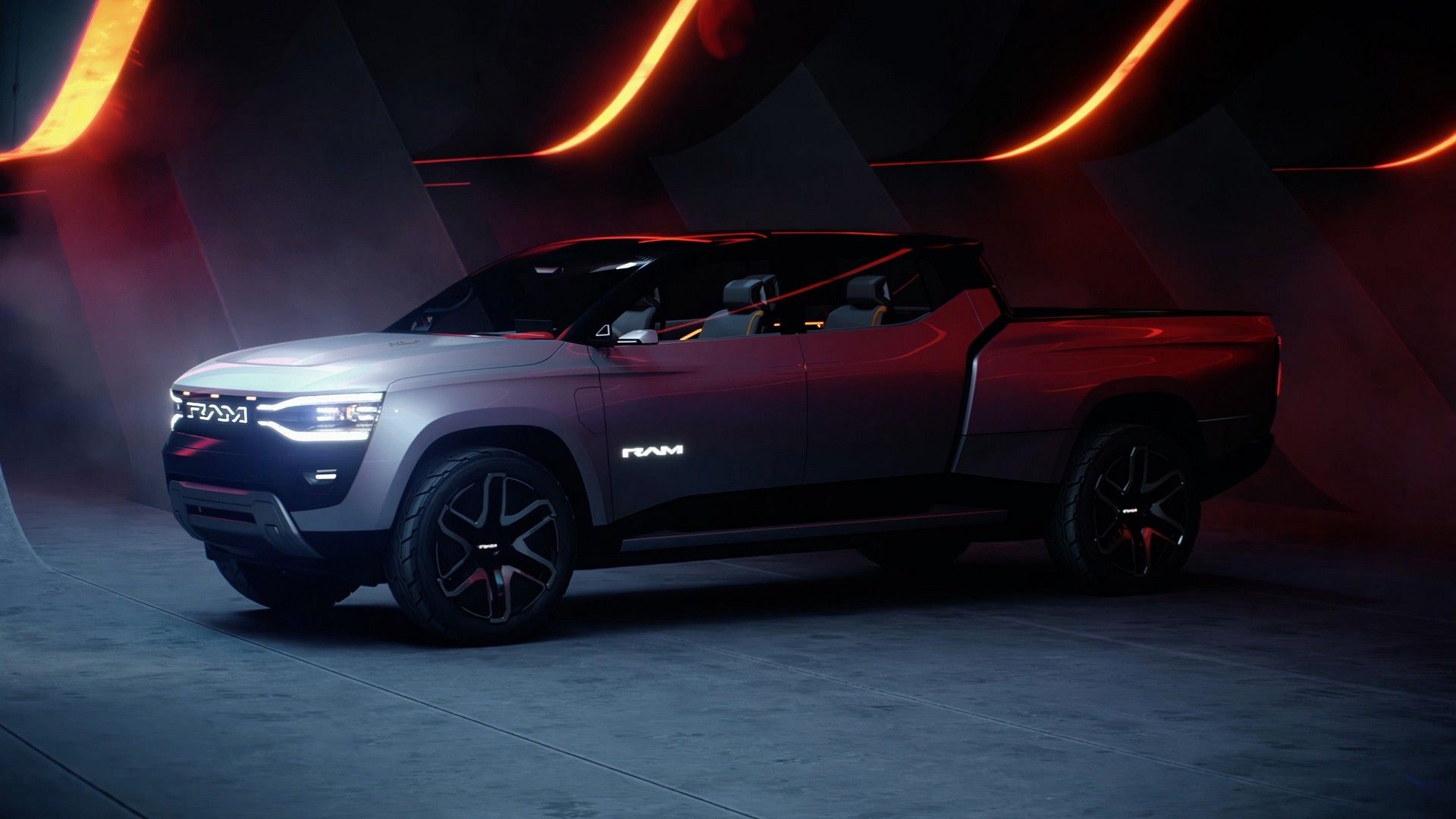 Ram's commitment to excellence is evident in every detail of its vehicles. From the rugged exterior to the luxurious interior, Ram trucks are built to withstand the rigors of daily use and provide a comfortable and enjoyable driving experience. Ram trucks have also been at the forefront of technological innovation.
Ram was one of the first automakers to offer features like all-wheel drive, power windows and locks, and air conditioning in its pickup trucks. Ram has also been a pioneer in developing new safety technologies, such as electronic stability control and lane departure warning.
Related: Every new electric truck you probably haven't heard about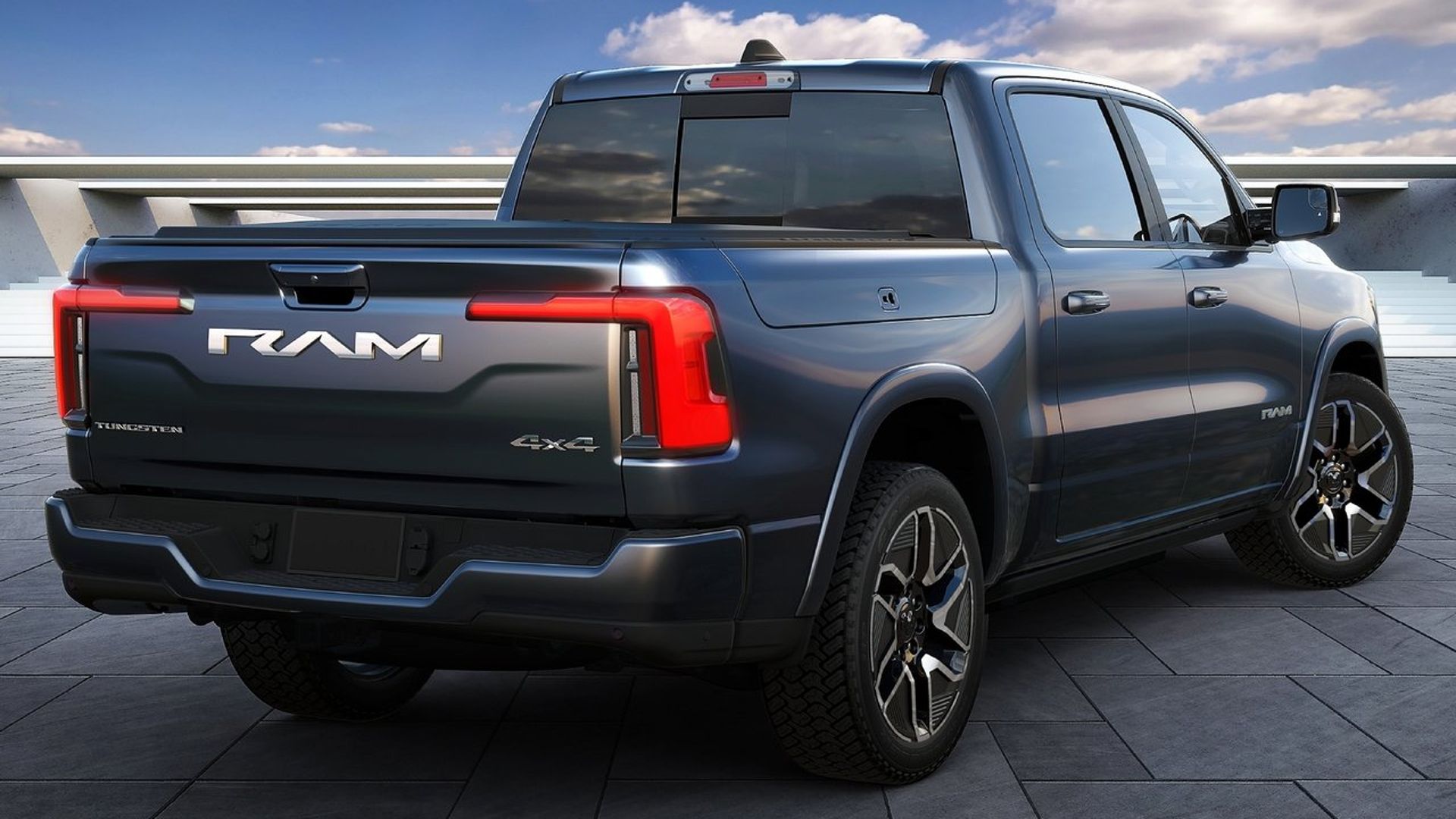 The Ram 1500 REV is a masterstroke of engineering and design, blending exceptional performance with incredible range and uncompromising luxury. It's a testament to Ram's commitment to excellence and dedication to pushing the boundaries of what's possible in the electric pickup truck segment.
With its powerful dual electric motors, the Ram 1500 REV delivers exhilarating acceleration and impressive towing capacity. The intelligent, long-range charging system makes it easy to keep your battery fully charged, even on long trips.
The luxurious cabin made of luxurious materials and the latest technology will make you feel like you are riding in first class. Whether you're looking for a tough workhorse, a luxury family vehicle, or a sustainable, eco-friendly option, the Ram 1500 REV has something to offer everyone. It's truly an engineering and design feat, and is sure to set the standard for electric pickup trucks for years to come